I just had to share these pics. This is our "proposed" shelter site. We took a tour of the buildings a couple of weeks ago and this is so perfect for a shelter it's unbelievable! It's like it was built for us.
Short history - these buildings use to be used for migrant workers. The buildings sit on about 3-4 acres of land and have been vacant for sometime. There's 2 buildings - one large building with a main entrance (and huge open area that use to be kitchen and "gathering" area) and there are 2 wings off this building, then there is another building standing alone on the side. There are NO houses on the left, right, or across the street. It is so perfect!
Problem - it's in an area of a town where acreage goes for about 90K an acre. The plus - this is just sitting there and the town was offered a very decent amount to take it off the property manager's hand. Now - the other plus and minus - for those of you in the PL lounge - the luncheon I am planning is with the property manager of this site
the upside is - he's an absolute animal lover! Wish us luck!!!
This is the main building. You can kind of see the wings off to the side:
This is a pic of between the two wings. Perfect to set up dog runs!!
This is the main corridor of one of the wings. As you can see it's already sectioned off on both sides of the hallway. It's perfect!! Both wings are sectioned like this so we are thinking one wing for cats, one for dogs.
This is a pic of one of the sections. Each section has it's own window and all are nice and large. We wouldn't have to do anything other than close off the fronts and tops (obviously that's putting it simply - there would be other things that need to be done)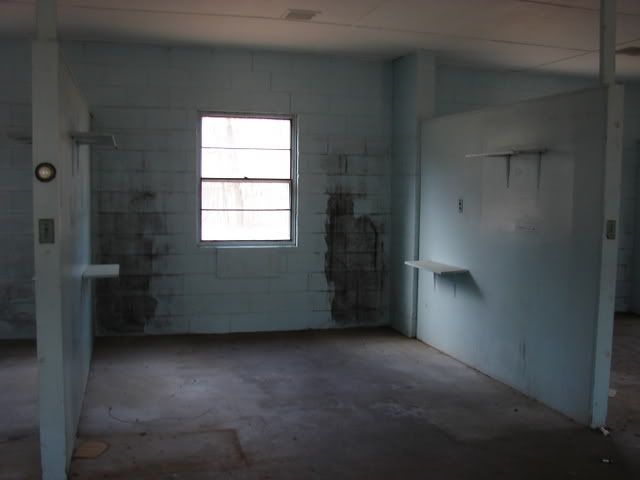 This is a pic of the main building as you walk in. Obviously the possibilities are endless for this section!!!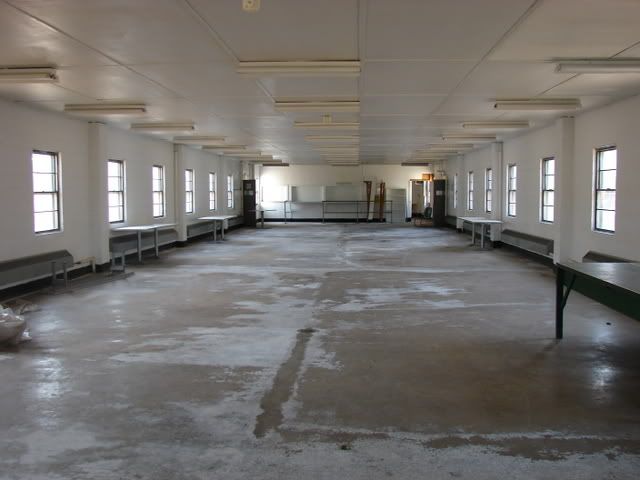 This is a pic of what use to be the shower area for the workers. This is in both wings and we figured it would be perfect for a grooming/cleaning area for the animals:
There is also a good acre of land behind it (for walking and playing with the dogs) and there is another building separate from this one, sectioned off identical to this one that we would love to use for urban wildlife rescue. There is already offices set up in each wing of all the buildings too!!
We're slowly working on obtaining this property. Wish us luck!!