My Spring Garden...
offline
16 Posts. Joined 4/2007
Location: Ontario, Canada
....NOT !!!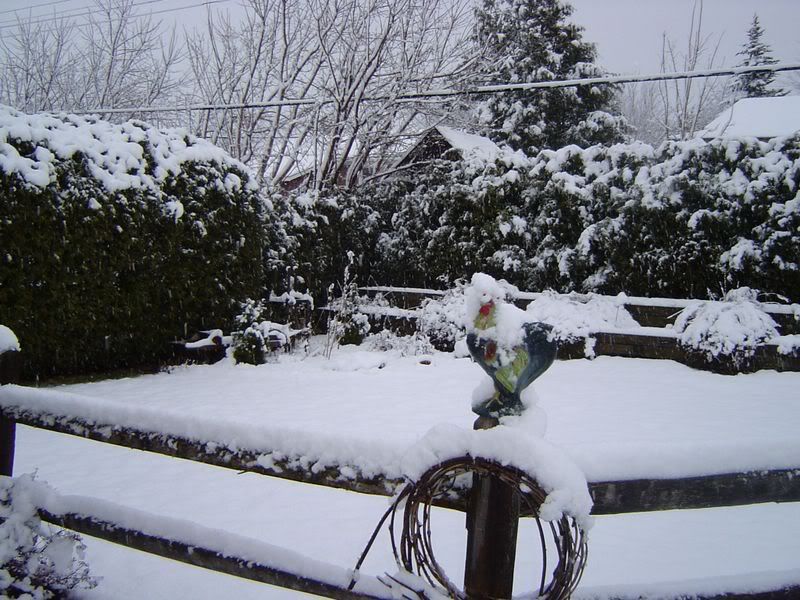 "Meow", means NOW!

offline
36,895 Posts. Joined 3/2004
Location: The "Dark Side of the Moon"
Today are you going to do some Garden Job?
.....
....
.....
Oh My god, I hope are you fine about the Cold!...
....
offline
25,567 Posts. Joined 8/2005
Location: Minnesota
Ooohh the snow looks so pretty, but you can keep it!
Swim, Bike, Run

offline
10,437 Posts. Joined 11/2005
Location: In training
Thank goodness I live in the south!!
offline
554 Posts. Joined 3/2007
Location: London
oh wow thats so beautiful!!
House Elf

offline
4,158 Posts. Joined 10/2005
Very pretty, if not very Spring like, I think the UK has got all the spring weather.
Until we meet again~daddy

offline
10,169 Posts. Joined 3/2006
Location: Podunk, Kansas
OMG!!
I am soo glad thats up there and not here! LOL! I have had enough of the cold crap!
offline
2,394 Posts. Joined 3/2006
I'm so glad our snow has melted...it was plus 21 saterday...last night it was so night out, Dh, DS, and I were outside playing basketball and soccer until 9:30pm!
offline
11,661 Posts. Joined 12/2004
Location: Dade County, FL
Oh my!
It looks very pretty.
Mrs. H

offline
23,918 Posts. Joined 3/2006
Location: Snowy Santa Land
Oh my! Where are you in Ontario? Thats alot of snow!