My DH and I went to a giant slalom event today, called The Pump Station in Poway. I have never been to one. There is a woman in her 30s who is the reason I became a skateboarder. Her name is Lynn Kramer. She is the reason I felt I could skate. She was there and I got to talk to her. I had her sign my board and she invited me to skate with her at the Downhill Divas skate jam here in San Diego. I can't believe it. I know I came across as a complete moron when I talked with her. I was so nevous. Here was one of my idols in person being really cool and talking to me. I can't believe it.
Here is a picture of her doing her thing.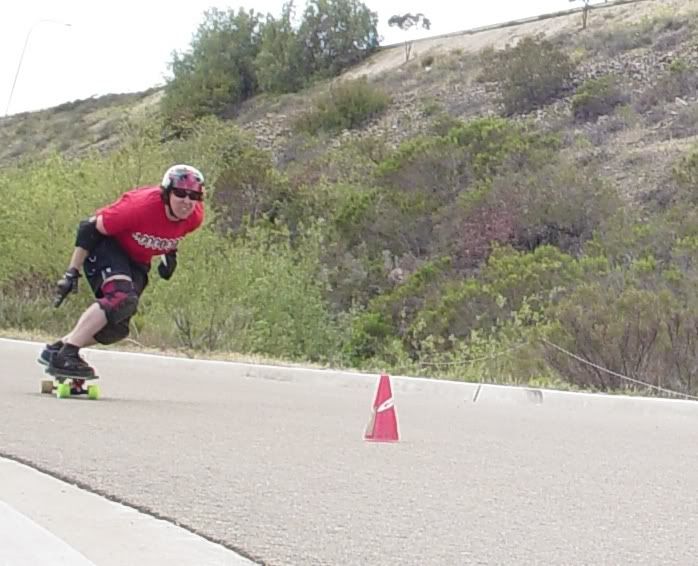 Signing MY board!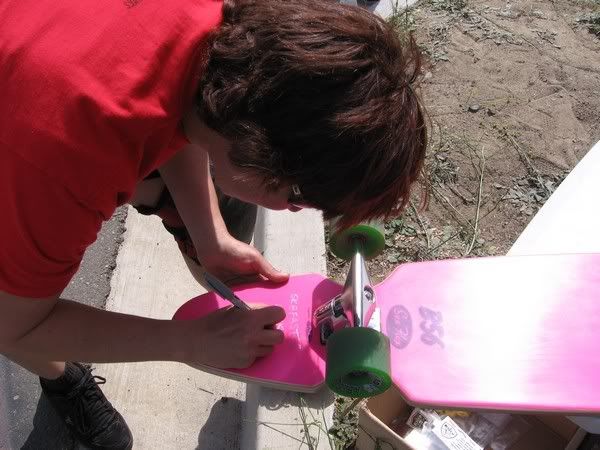 God I love her she is amazing in person. This woman is one of the top slalom skateboarders in the WORLD. She is VERY VERY fast. I wish I could go as fast as her. She held her own with the men and came in 10th. She was the ONLY woman at the pro level. We need more women in skateboarding.