I'm such a sucker!
I was posting some junk on Freecycle a couple of days ago, when someone posted a Guinea Pig to give away. I had a chat with her on Instant Messenger and found that she had to re-home him due to her landlord, so I caved!
His name is Jake and he is approximately three months old. He came with cage and accessories, even though the cage he is in isn't quite big enough for him to stay in forever. I'm going to build him a cage like the ones on CavyCages soon.
He's super affectionate, and so lovable!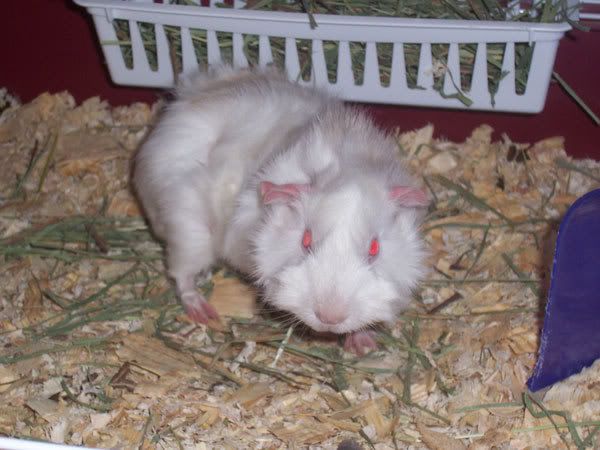 For you guinea pig lovers, I do have a couple of questions....
He nibbles fingers A LOT! He hasn't bitten hard, but it makes me a little nervous at times. I read that this is b/c he is young and that he will grow out of it. Any of you know this to be true??
Another thing is that he eats like a PIG! (no pun intended)
He goes through a ton of food a day! Mostly his hay and his greens, but some pellets too. Is this normal??
Thanks for any input/advice, I've done my research, but first hand experiences are always a plus!
Here's some more pics of the fluffy little guy!