Why didn't someone tell about the amazing heights a Siamese can jump to. So the past few days I noticed some thing from the high shelf laying on the kitchen table or floor. Mind you the space between the shelf and ceiling is a matter of inches. Well just now I heard a thump and look what I see: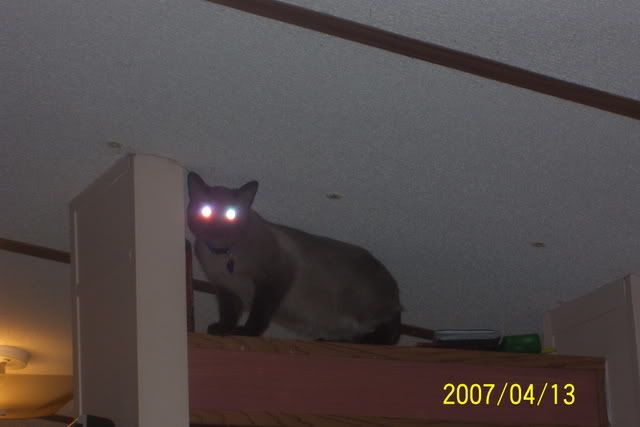 Just a few weeks ago he learned this trick:
And few month back he learned this trick: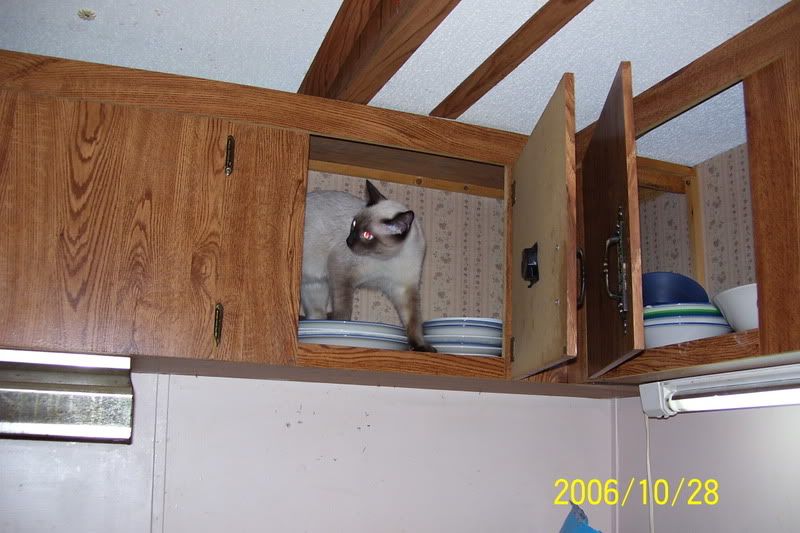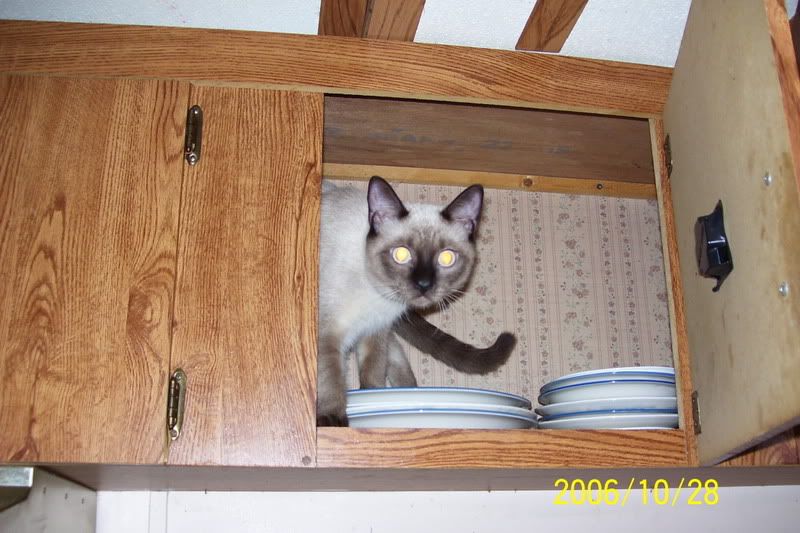 Why was I not warned ahead of time? Looks like more and more I need a cat tree around these parts.