ok, uploaded the pix off the camera today, so y'all get to see some new ones!
Pixel & the banana - recommended by 8-bit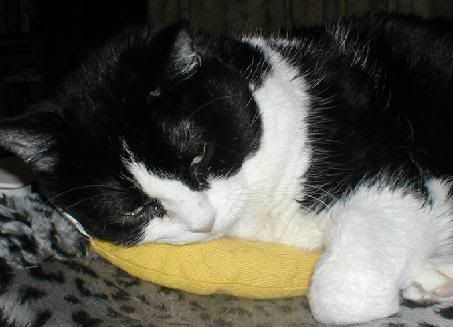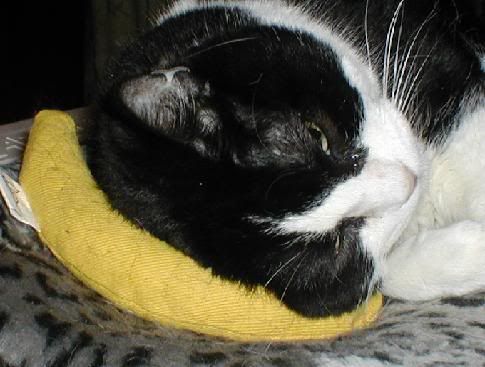 Java showing me her opinion of my camera abilities...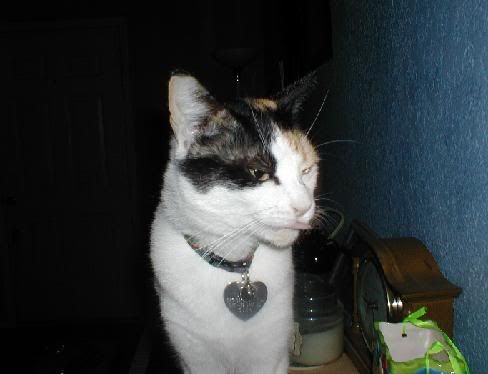 Pixel & Chip on the big tree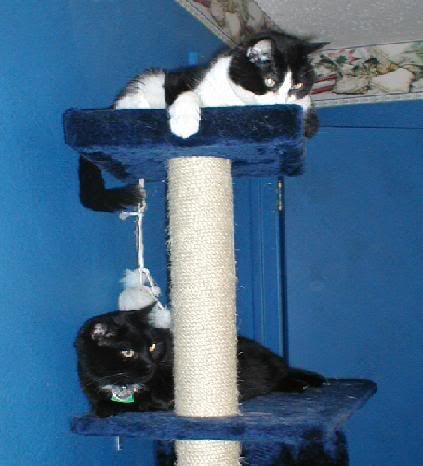 my handsome boy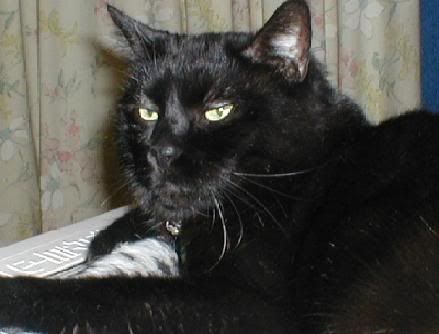 no, don't take my picture, i haven't done my hair yet!


Cable snoozing in the shoe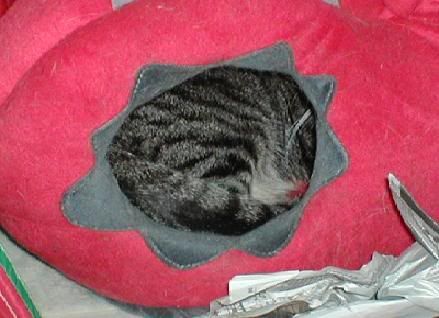 Meowmy, i'm trying to sleep!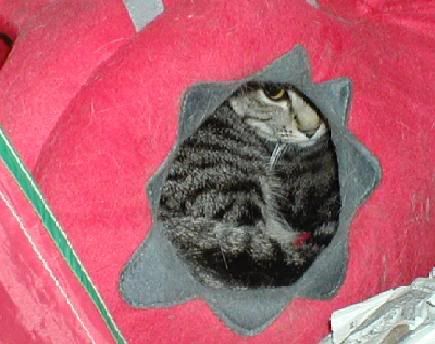 and a pic with 3 of the 4 on the new tree!