zebedies-renamed pidgeon's gang
offline
554 Posts. Joined 3/2007
Location: London
pidgeons gang: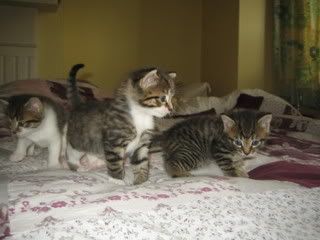 Sweet little bean faces: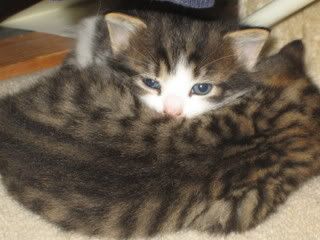 offline
18,426 Posts. Joined 7/2006
Location: In a state of misery w/o my Bella
OH MY They are precious
offline
Very nice photos. Noboby can resist those babyfaces
offline
895 Posts. Joined 8/2006
Location: South Carolina
Oh, wow, they are just too precious!! Love the markings on them too.
Keep the photos coming, I can't get enough of your little ones.
Moderator/Admin

offline
54,343 Posts. Joined 12/2003
Location: ENGLAND... LAND OF HOPE AND GLORY!
Oh my word look at those little muffins
offline
554 Posts. Joined 3/2007
Location: London
Im dreading the day they leave home.
Thanks all!!!
Slave to a houseful of fur

offline
5,017 Posts. Joined 11/2006
Location: Pittsburgh PA
o my look how tiny, look how cute
I'm watching you ! !

offline
7,602 Posts. Joined 5/2006
Location: Brits Abroad - In Spain
hey, they shoulda been a cuteness warning on those photos
what precious little ones