Okay, so it was only in the one ring, I admit it!!! Forgive me but I just HAVE to shout loud and proud!
His name is Masmera SinarSuria which means Sunshine...
Getting his 3rd best in Kenji Takano's ring
Being shown off...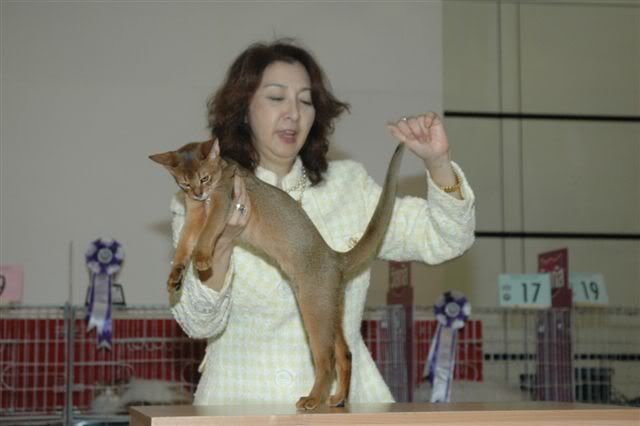 Meowmy getting emotional...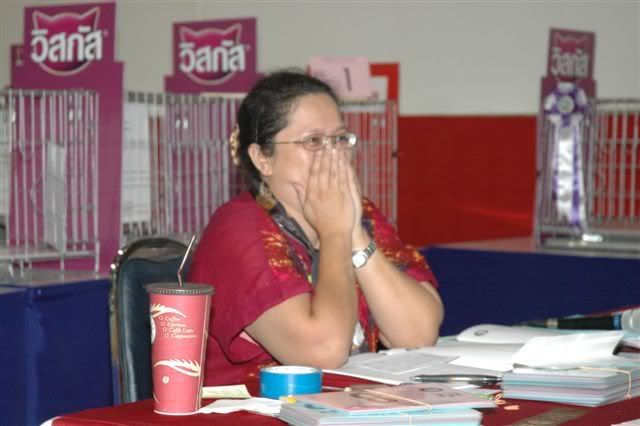 Being his Aby self....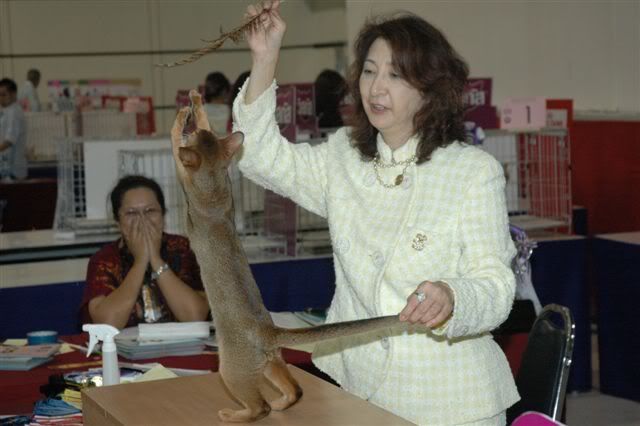 Being congratulated by the President of the Thai Cat Fanciers Club
And finally... (Thank you so much Yuki san!)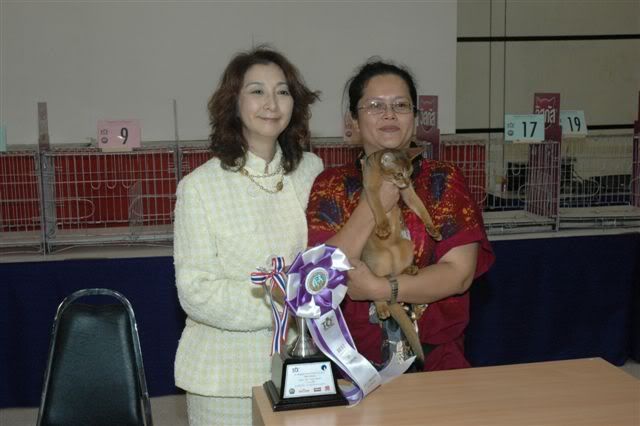 BTW All rosettes made by little old me!!!
GK, I apologise, they do stretch out Abys!!!!