Well, my sister got this little baby kitten when she was 4 weeks old, because momma abandoned her, or the owners got momma, and left the kittens. It was the owners, they got momma, and left babies, all of them looked the same. Storm is now older, and looks mostly Bengal now.. And she is not long-haired, she is short-haired. This is when she was 4 weeks old...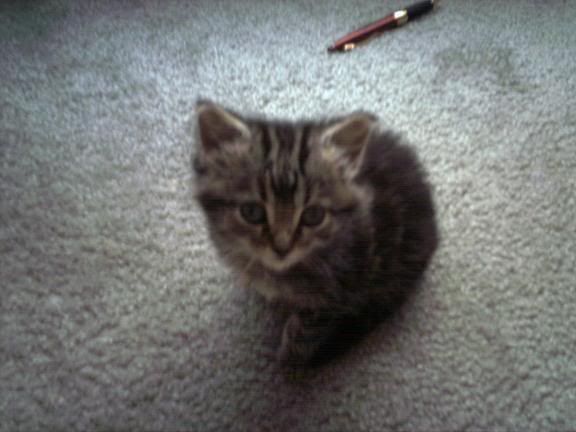 Now she looks more like this....
http://www.deerfernfarms.com/images/...-kitten-05.jpg
But of course she wouldn't be purebred, because she has no papers, and you can't really be sure. What do you guys think? Does she have a lot of Bengal in her? She's a gorgeous cat.