It`s only been 9 days since she arrived but she looks better already, I think.
She had her first face to face meeting with Kitty last night. She swore at him but no fighting.
Here`s one pictures of her on the first day. ( Did try to put anouther one in but AAARGH! photobucket kept changing the poxy properties! )
And here she is after...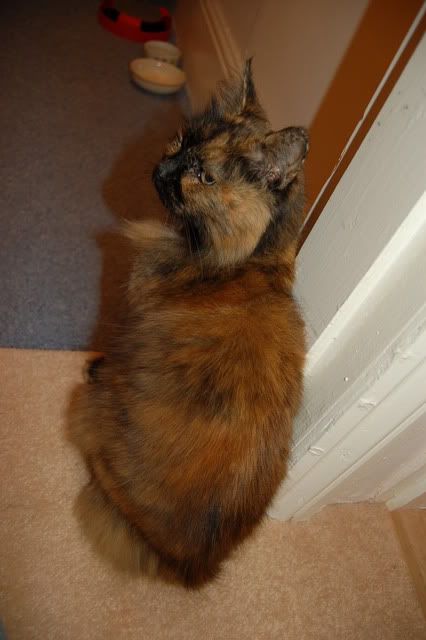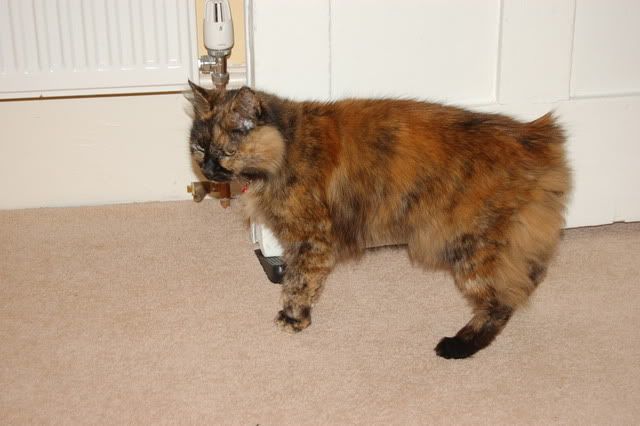 And here`s her 'glamour' shot!