My sister took these pictures on Saturday, and I finally uploaded them today for her, so I thought I'd share.
This is Annie. She's about 6 or 7 years old. spayed and front declawed.
She needs to be an only kitty!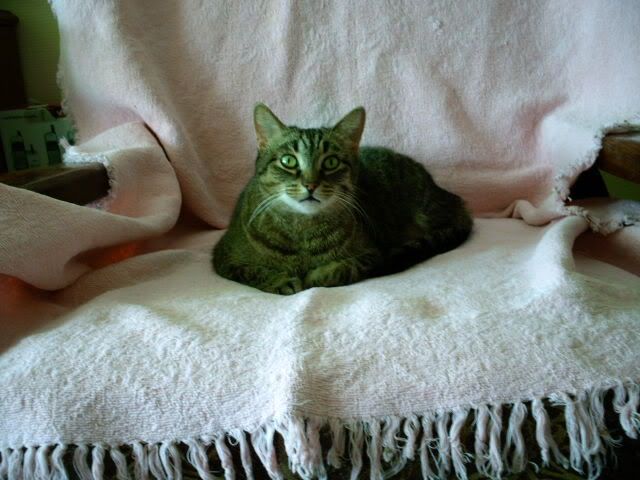 This is Gaza.. my last foster cat. He was at deaths door, so I took him home for a month and nursed him back to health. He's about 6 years old now.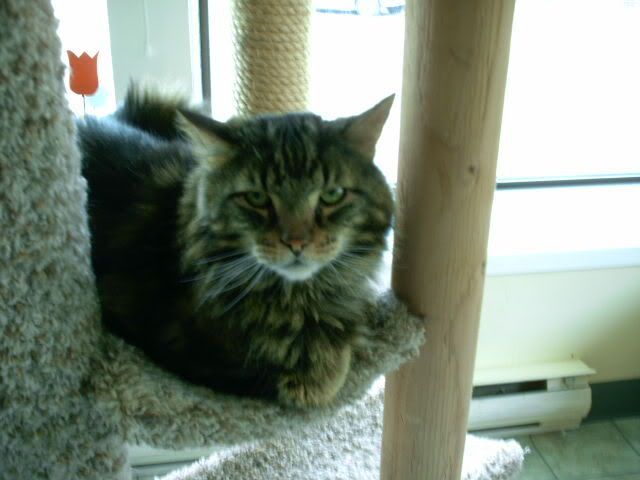 This is Buttercup. She used to be a feral cat.. but she loves to be petting and scratched now. Still can't pick her up though. She's 8 years old.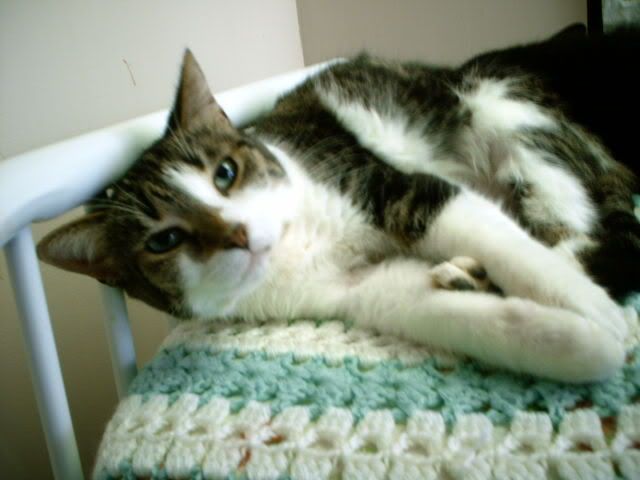 This is Peggy. She is about a year old we think. She was left ouside in a carrier in below freezing temperatures. She's a nice cat.. needs to be spayed yet, and an only kitty!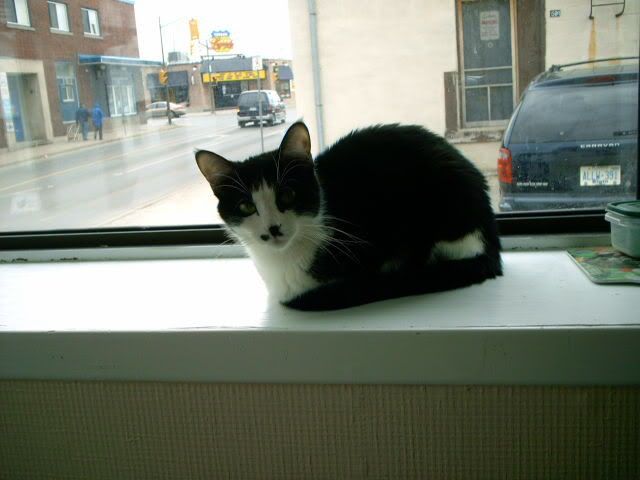 This is my love. Pepper. He is a lovely cat.. and if I were allowed to take another cat.. it would be him. No questions asked. The first thing I do in the morning when I get there, is go into the office to hang up my coat (thats hwere Pepper is right now) Once I open the door, I call his name, and he looks up at me from wherever he is laying, and chirps at me.
Then he rides around on my shoulders until I tell him I have to get cleaning.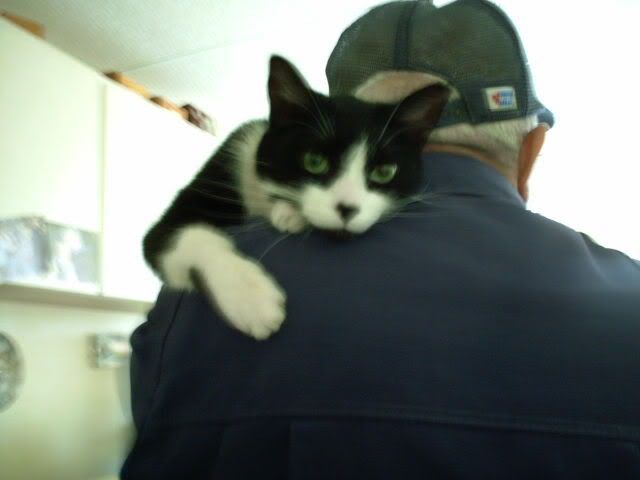 One more bad thing about volunteering. Sometimes these babies come in and you want to take them home so bad, but you can't.
hope you enjoyed the pictures!