I've found that one cannot help but smile when looking at certain kitty pics. Please post your cute, funny, silly, adorable, SMILE pics here for whoever needs a pick-me-up today (or tomorrow or the next day...)
Trent trying to take off with the whole bucket of 'nip!
Ophelia's blackmail pic
Trent and Ophelia playing Hide N Seek (He found her in her bestest hiding place!)
Trent and his stash of sparkle balls that I found one day
Ginger Cookie's coming home pic... aaaawww!
Ginger playing LOL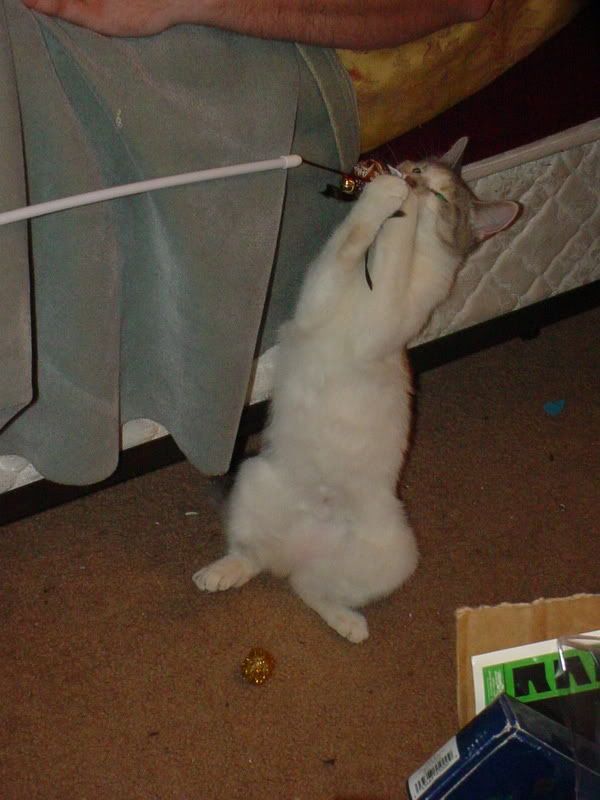 Mojo playing on the first night home
Ginger as a Christmas Tree Ornamant
Meowmy - pay attention NOW!
Trent's little pink tongue
Rasta-Kitty with a spider toy on her head!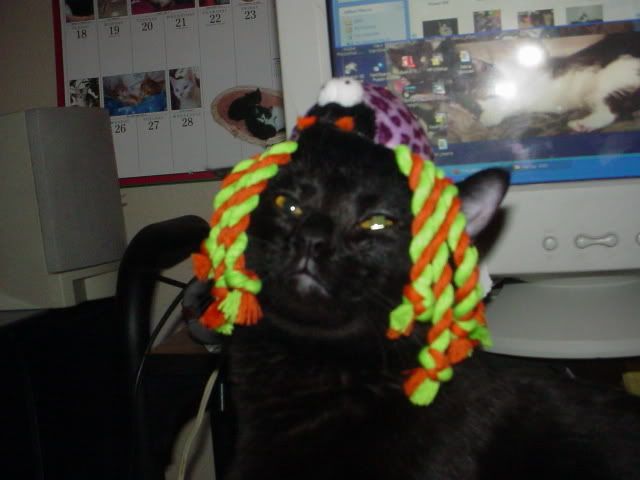 Hope those made ya smile!