Zebra & Pepper are so much alike in looks and personality but they're not related at all!!
Zebra's laying while Pepper's sitting just in case you can't tell which is which!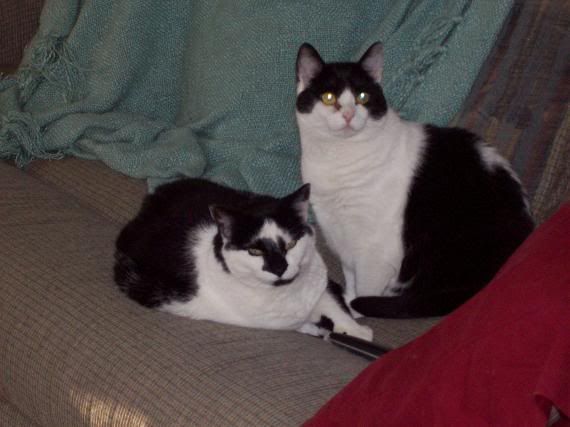 Ignore all the DVDS in the background! I was moving furniture and had to remove all DVDS before I could even move the cabinets!
Buddy & Spike are from the same litter and are very close.
Spike's on the bottom and Bud's on the top.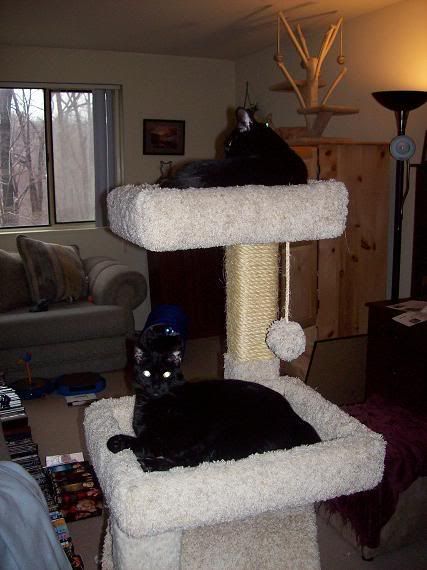 I'd LOVE to see pics of YOUR "twins"!