I still need to find my camera charger, but here are just a few of the Birman boys that I took with a film camera that I needed to use up.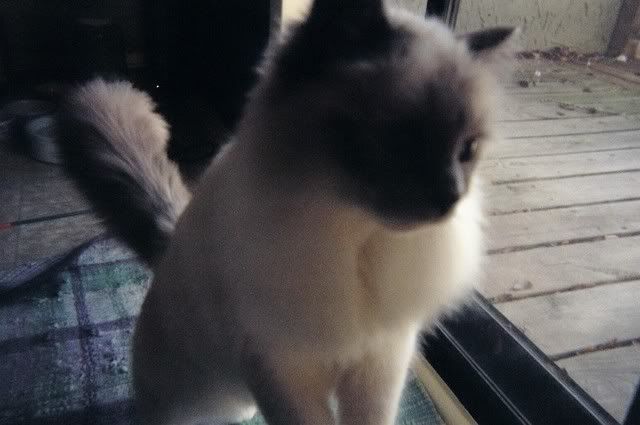 What's that, mum? Is it something for me to eat?!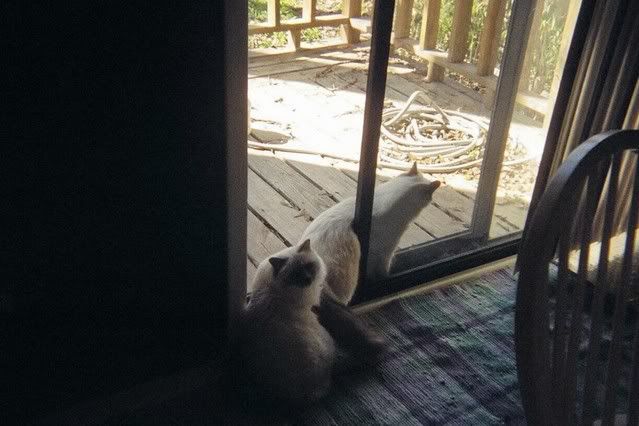 I'm a cat, of COURSE I can fit in there.
See? I fit! Kitty on glass!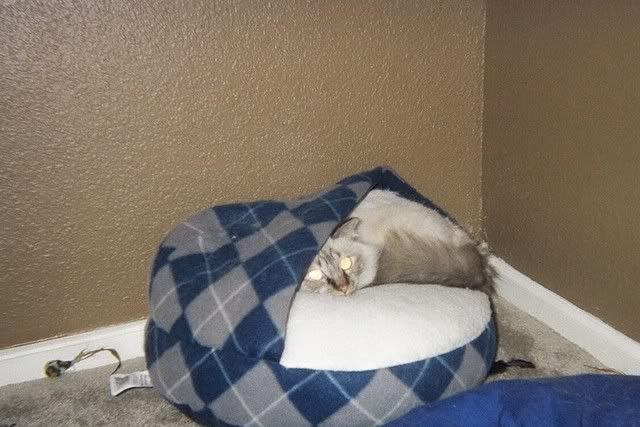 I fit here too. You can't see me!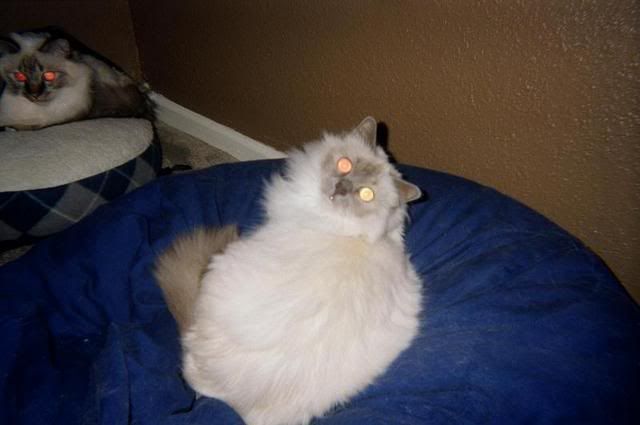 An almost normal looking one of Billy - except for the glowing eyes part!
Hope you enjoyed!