My six month old Brown Marble Tabby Bengals arrived home late saturday evening after a long flight. They've been a little shy, but they're coming around more and more every day. Duke can't wait to meet them.
They actually let me get close enough to get a few pics of them tonight. Nothing as spectacular as Nials Matrix shots, but hopefully we'll get to be extras one day!
Anyway, I had to sneak these while they were eating.
Ares: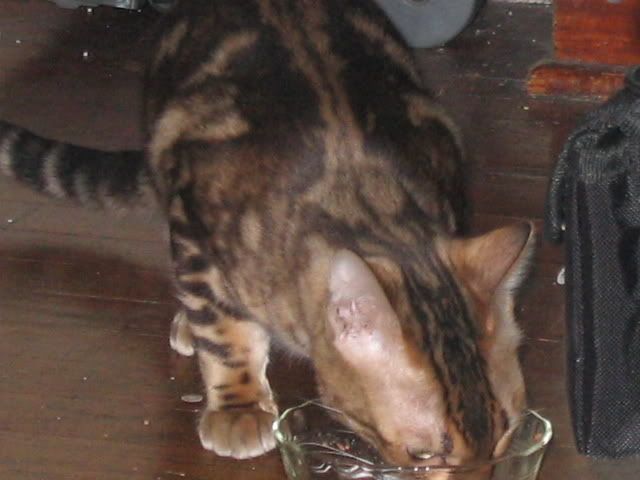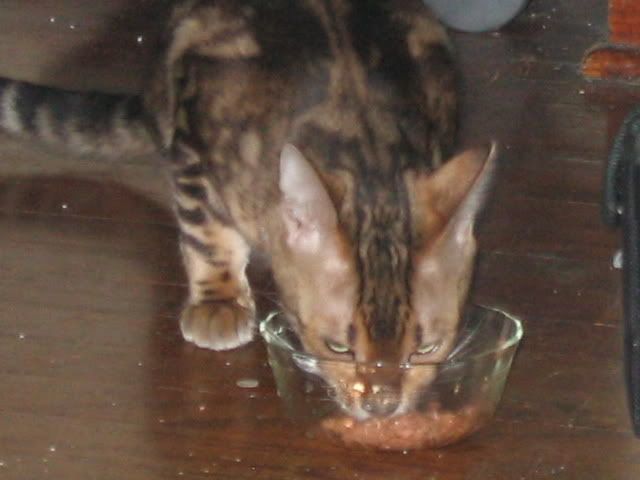 Dreamer: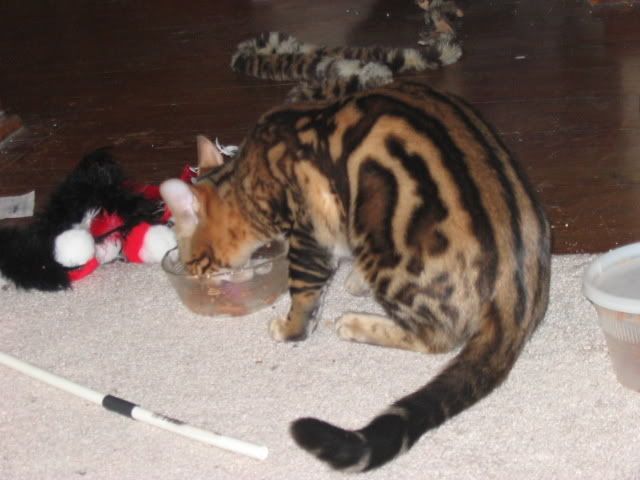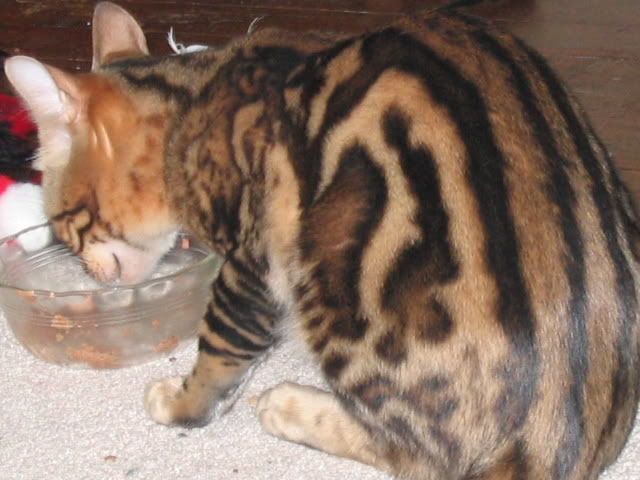 Both of them, though you only really see Dreamer: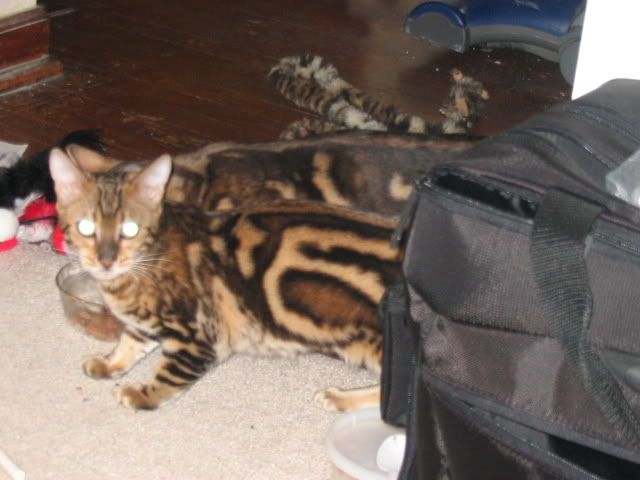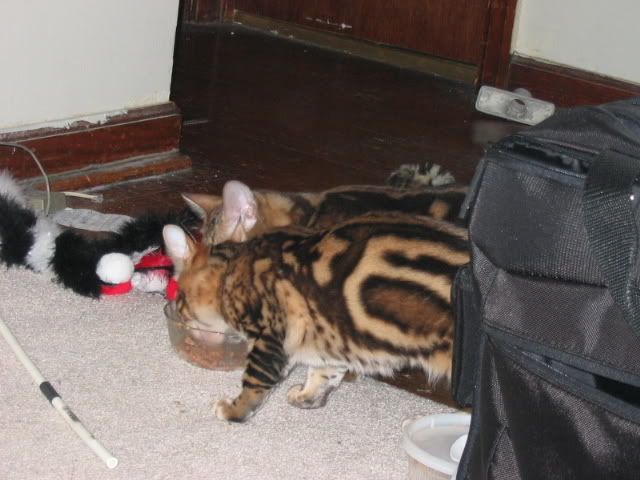 More to come as they start feeling a little more photogenic!