Many of your cats love drinking fresh, running water straight from the tap- I LOVED that thread of all the kitties in the sink!
http://www.thecatsite.com/forums/sho...d.php?t=120416
But it got me thinking, how LONG do your cats drink?
Evie is seriously ADDICTED to faucet water, it's kind of scary. She needs it every morning, afternoon, and night, and even in between times. And- this is the part that worries me- she will drink for literally 10-15 minutes STRAIGHT. And yes, we have multiple bowls out with fresh, clean water (not running though) that she can always drink from.
To make this post more visually appealing, here is Evie feeding the addiction (I was a bit late for the faucet thread...):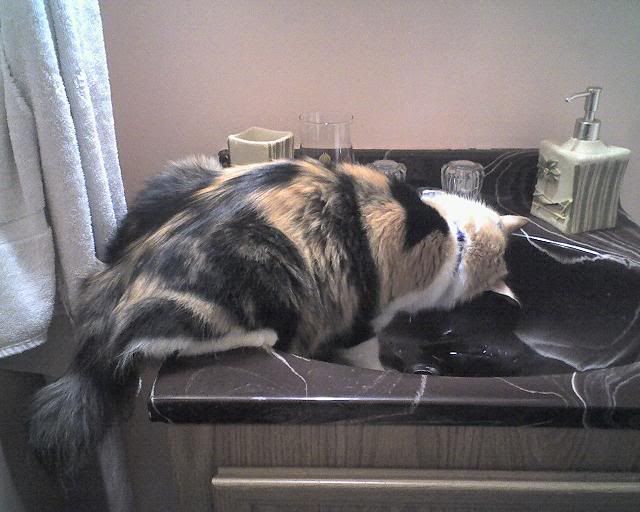 She will drink for so long that her tummy sloshes when she's done!
Is this healthy for her? Should I limit how long she can drink water straight without stopping? How long do your cats all drink when they have faucet water?