Here's a picture of Bob shortly after he came: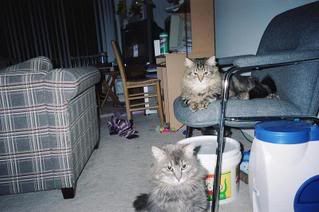 He's on the floor - the other cat is Pierre, who belongs to my now ex-SIL and who was staying with me at the time.
He came with a bunch of cuts, all matted with a limp. That Fall he was diagnosed with asthma.
Now look at him!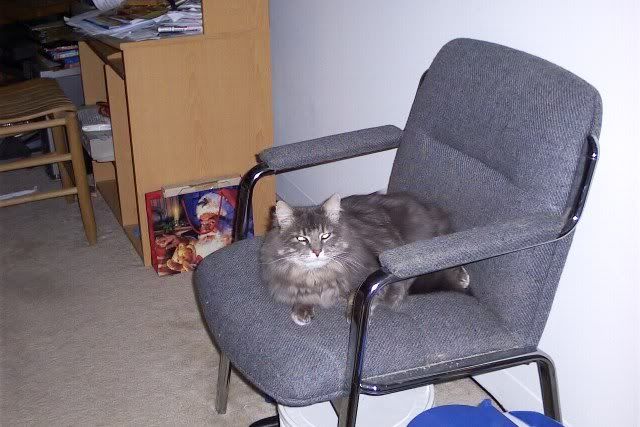 He's Momma's little man and I will love him forever!