First litter of the year at the rescue.. sadly won't be the last.
I noticed on Saturday that she was showing signs of early labor. So we set up a 4x4 cage and set it up for her. Last night she had 3 of them.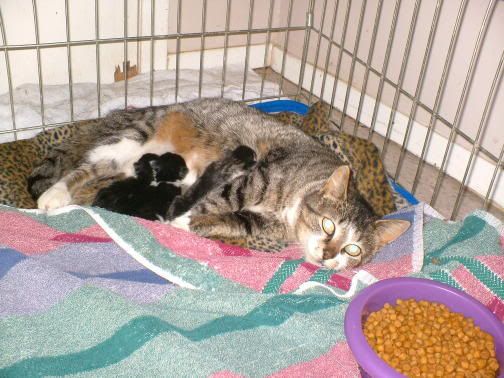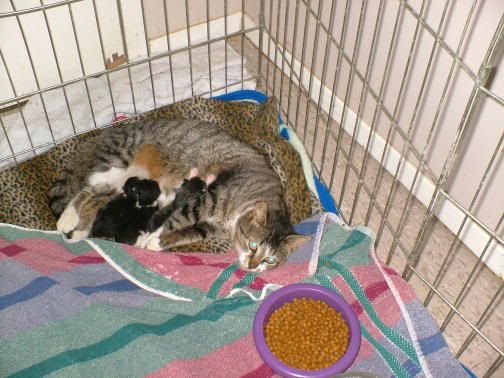 Possum is a feral cat, so I can't check to see if they are male or female yet.. not until they start wandering away from her, or she gets more comfortable with me being in the cage with them.