I went out this morning and got some chocolate eclairs. There`s just little ole me here to eat them. Want some?!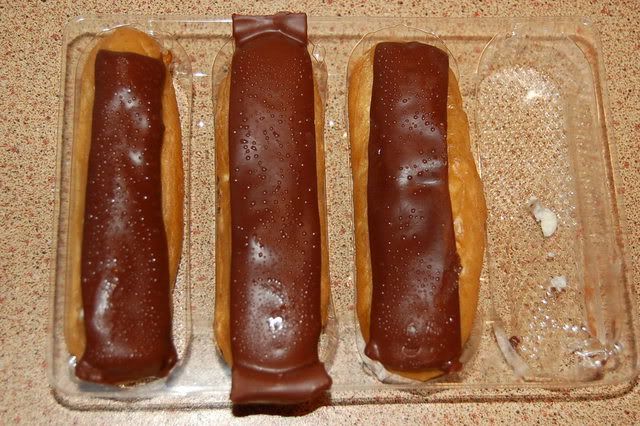 Dont they look yummy? Theres one missing coz I had to do a quality control check before I offered them around.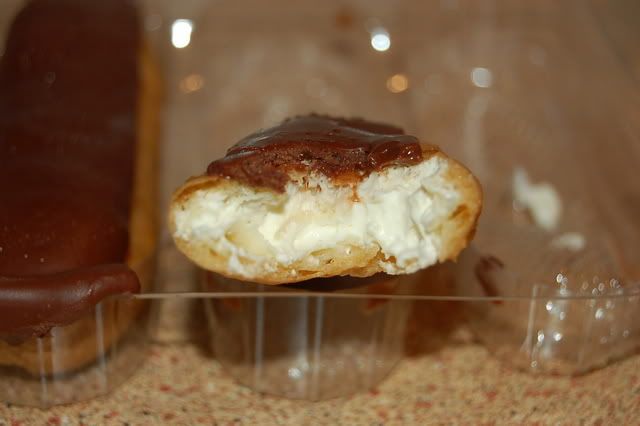 Look! Real cream!
Now there`s only 2 left. Whoops.