Sarah and I only live about 15 min. from each other so on a spur of the moment thing we made plans for me to stop by and meet her and her babies today. I was really excited as I was especially dying to meet Smudge.
Sarah is such a sweet gal, I really enjoyed chatting with her and her kitties are just SO SWEET. Lilly was scared and wouldnt come out but Smudge and Stumpy immediately greeted me and rubbed on me and eagerly accepted pets and scritches.
Here's a few pics.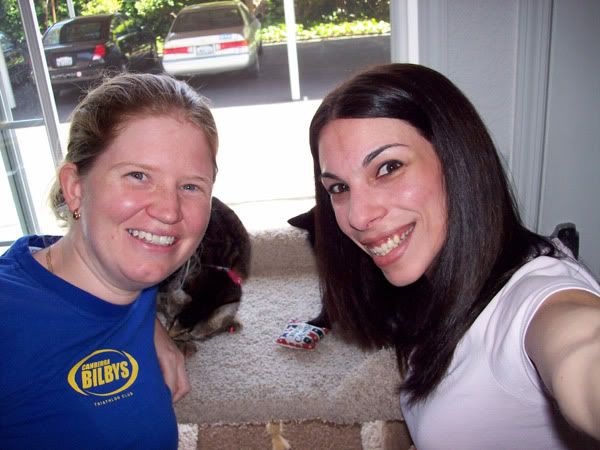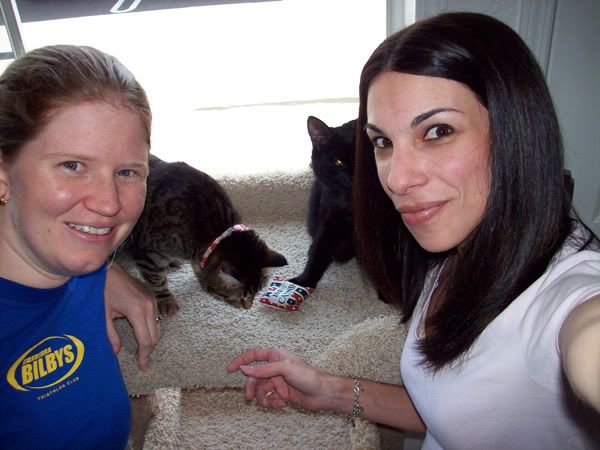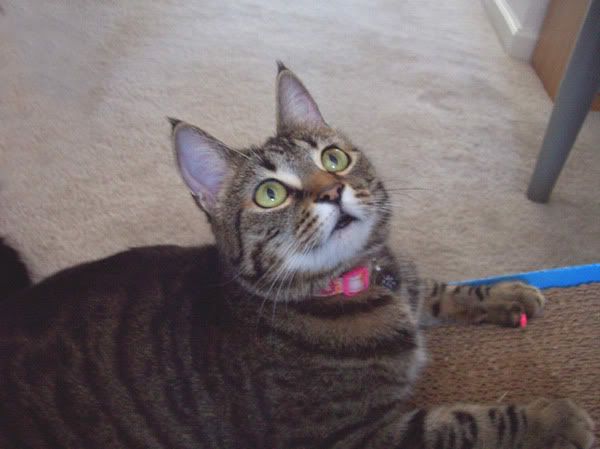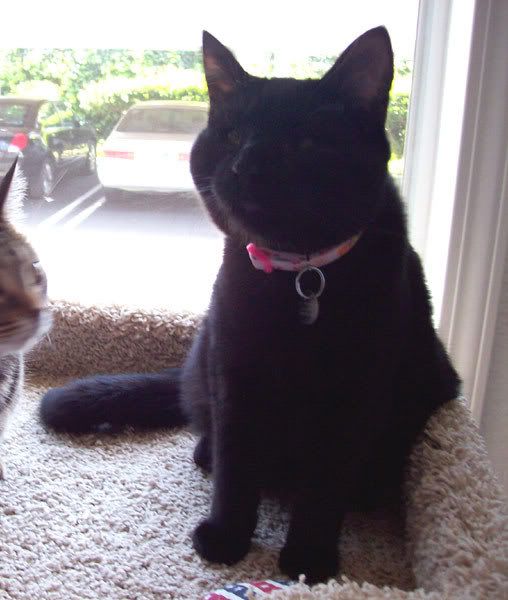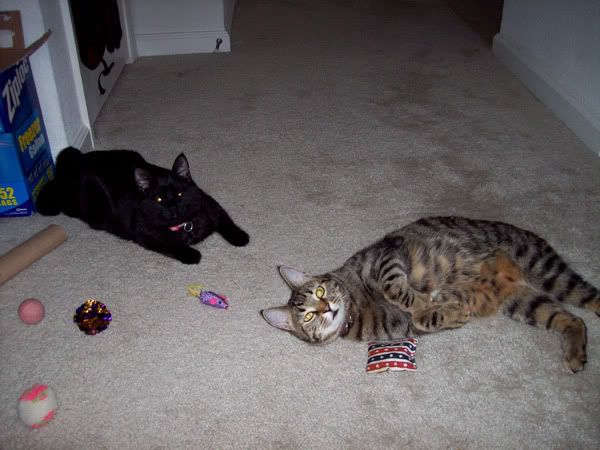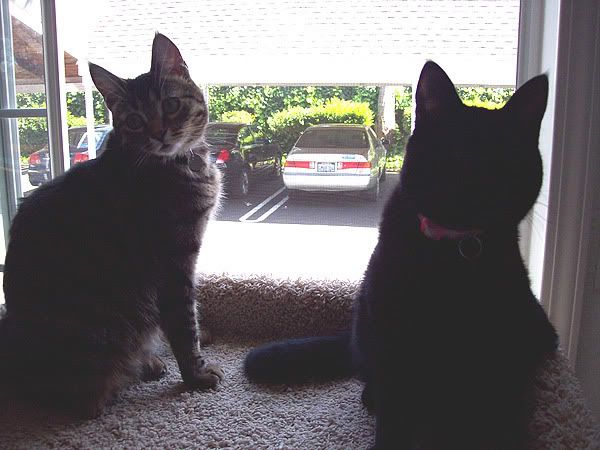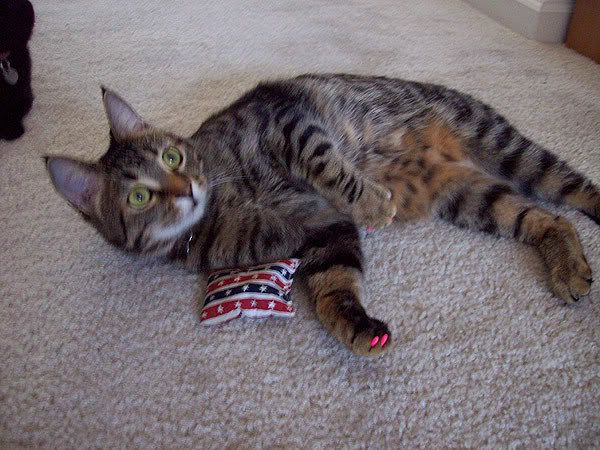 And then she gave me these cute spring toys for Saki because he loves toys like that and he fetched them back to me he loves them so much
I posted those pics here..
http://www.thecatsite.com/forums/sho...d.php?t=119575
Next time Sarah will come and meet my babies