I took some new pictures of little Kojak recently, so i wanted to share them with everyone!
He has grown soooooooo much and is such a sweet little babyHe's such a little lap kitty too! He has come such a long way since i've had him- many of you remember there was a time when we weren't sure if he was going to make it or not. However, a little love and a lot of good care and now he's a happy boy! He's gained weight and is looking better than ever. We're still having problems with one side of his face the eye runs on one side as does the nose but not on the other. It's feline herpes/conjunctivitis)
My favorite picture of him and his siblings! He's one in the very back to the right. Look how little he was!!!
Kojak is on the very right laying down in this picture with his brothers
Kojak and his brothers (kojak is in the front laying on little magnum)
A younger Kojak, trying to "discover himself" hehe took him weeks to figure out he wasn't dog food: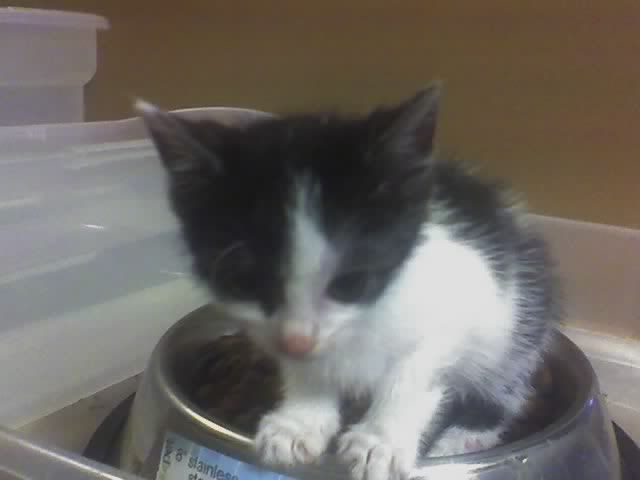 He's getting soooo big! Here are the latest ones i took of him:
Fosters was watching over Kojak and his brothers...soo sweet!
Get that camera monster any closer to my face and it's toast!
Who?? ME!
NEVER mum,....i swear i didn't do it!!!!