So we have receipts and papers ALL OVER our dining room table (gotta love tax time!) and Cosette decided she'd "help" us with our taxes this year!


Forget H&R Block- I'll get those taxes right!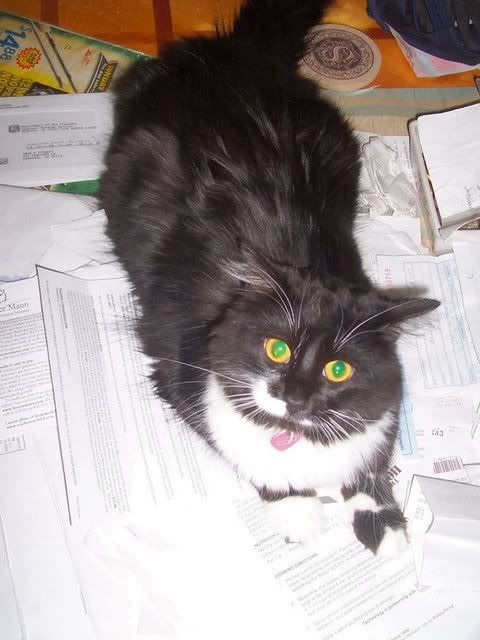 I only charge 2 treats and a belly scratch an hour!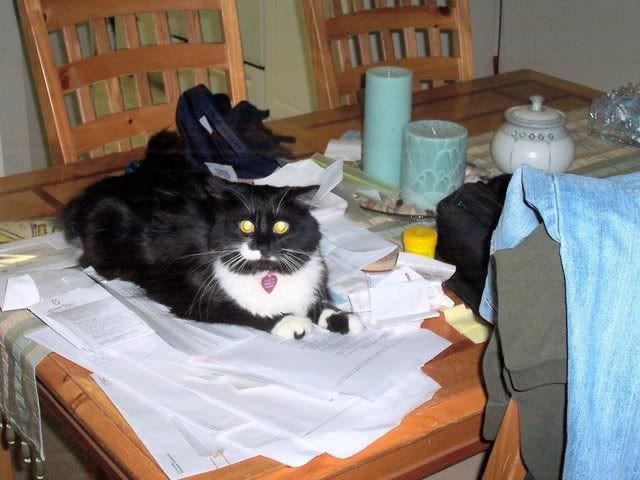 Wasn't that painless? You can use the money you get back to buy me more treats!