Well my baby had her very first soccer game today. She did very well. And even though they don't keep score our team rocked! She's #8 in the Orange with pigtails.
Here she is with Mom & Butch after the game.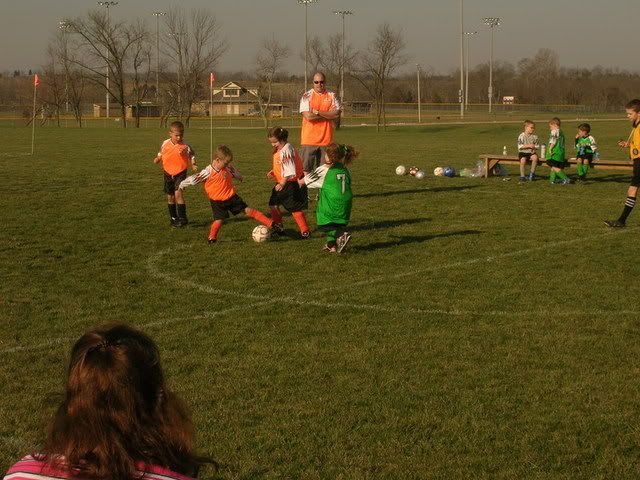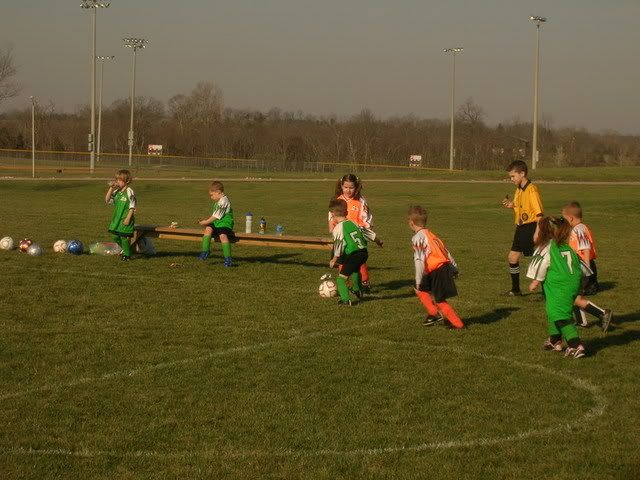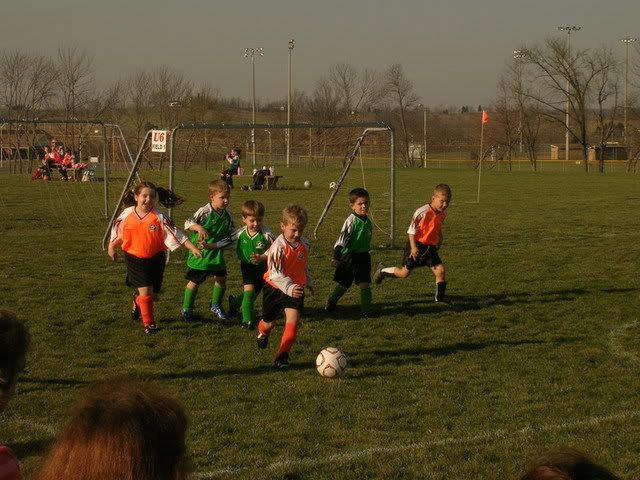 Ok I went soccer momma crazy with the camera so the rest can be seen at my
photobucket account
.