Hello everyone, I would like to introduce myself, I am new here, I have 3 cats, a dog, and a ferret, here are some pictures of them all!
Heres Hershey, the Chocolate Labrador Retriever...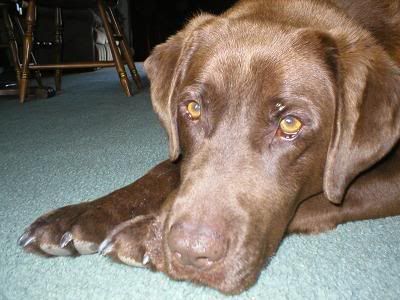 Heres Mika, a Siamese mix..
Heres Tigger the ferret.. She is fat.. I know..
Heres Lucky, a mix cat..
Hunter is the orange one on the right.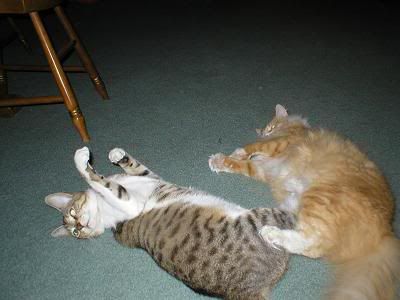 Enjoy the pictures!