DH has been going fishing this week and went to the bait store and well, darling Kady decided she wanted/needed some fishies, since we never have replaced her betta that died. This is what we now have:
One extra large goldfish, and a minnow.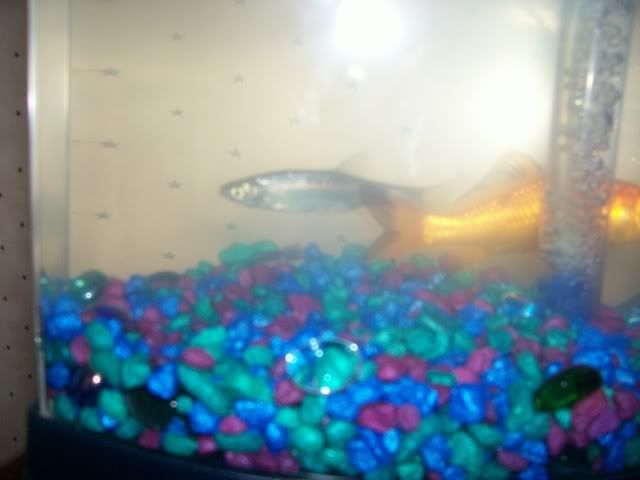 The goldfish is really kinda pretty though.