A couple of people have PM'd me asking how Maisie is, so I thought I would offer an update on both ponies. They are fine, and Tartine is getting tamer - I can walk up to her without her running now and she lets me pet her while she eats. I have even run a brush over her a couple of times. I am also training her to walk on the lead rope, with some limited success so far.
Maisie is getting bigger and bigger. But she does not seem to be ready to foal yet, and no one can offer me a date. Personally I don't think it will be for another month at least. Some days I can see her sides moving, and the foal is sometimes more to one side than the other, so she looks lopsided.
I am still bringing them in at night, partly so I can keep an eye on Maisie and partly so I can use the opportunity to touch and stroke Tartine at least twice a day in an enclosed area.
Here are some pix from this morning:
Both ponies enjoying the sun at last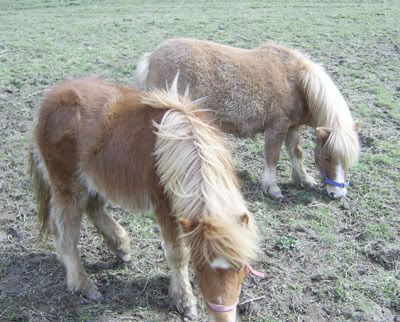 Maisie still rolls and gets muddy.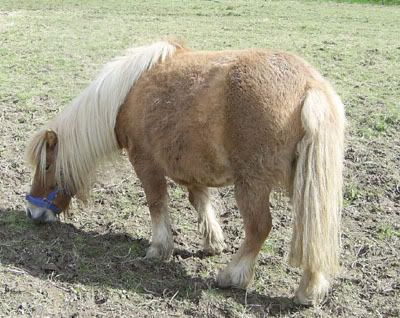 Here you can see Maisie's sides sticking out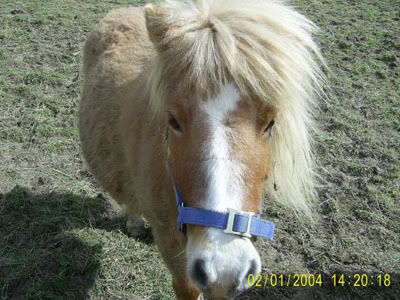 Tartine loves to roll!