Hi all, s'been awhile!
I was hoping for some input on what to get my little sister for her high school graduation. I want something cool like a fun gadget, or maybe something that she could probably use in the field she is going in, but I want to surprise her!
She was accepted in a program when she was a freshman to learn IT stuff with computers. Then when she was a sophmore she got accepted into an amazing IMD program at another school (Interactive Media Design). She makes flash movies and cartoons, but excels in imagery, like photography and computer graphics. She placed two different times in national competitions where she entered dwo different dvd's that she had created about whatever the program was supporting that time. She's received scholarships and gained entrance to her top college pick with a great program that she's looking forward to- I'm so proud!
She's always at the mall (or Panda Express
) with her friends, so I had thought about getting some gift certs., but I want something different, you know? Any ideas?!
Thanks much; you all always help!
PS- here are some examples of her work she's doen for me that I have, on my computer at least (some of her flash movies are great, but they're with her on her jump). You can click on the thumbnails, but they might be squished because of when I moved them to photobucket.
She made this design of my favorite singer and song, and silkscreened it to a shirt as a gift for me when she was 16.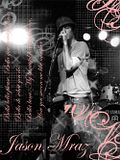 This is a picture she took of Marishka when I 'comissioned' her to get a picture of my girl (she won't ever look at the camera for me!) I think it looks mysterious and 'artsy'. heh
And this is my personal favorite- my turtle, Maya!
She is also turning 18 a week after her graduation, so I might combine the gift. I'm not sure how much I want to spend...I more want to find the right gift first : )