This cat has a personality. When she was a kitten, because she'd been abandoned, to keep her company when I was at work, I had a small stuffed animal (a little black kitten) that I put with her. When she was small, she would play with it and beat it up. As she grew up, she got to toting it around the house and bathing it, even crying at it like it was her own child. We've named it Fred and she still beats it up, but loves it more than anything. Since she just got spayed, I'm hoping the "motherly" instinct in her doesn't leave
This is Gracie and Fred in a box. She pulled him in there and got very protective.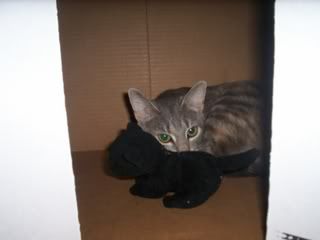 Gracie and my mom's cat, Cami, enjoying a nap.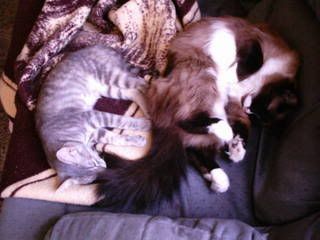 Gracie loves her cat tree!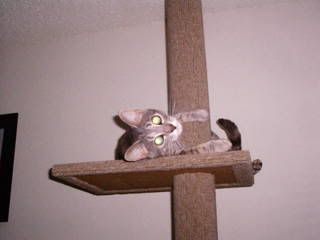 Gracie tries to help me put away dishes.