I caught Ginger napping on the cat tree in the sun.
So of course I had to take pics!
Sleepin'......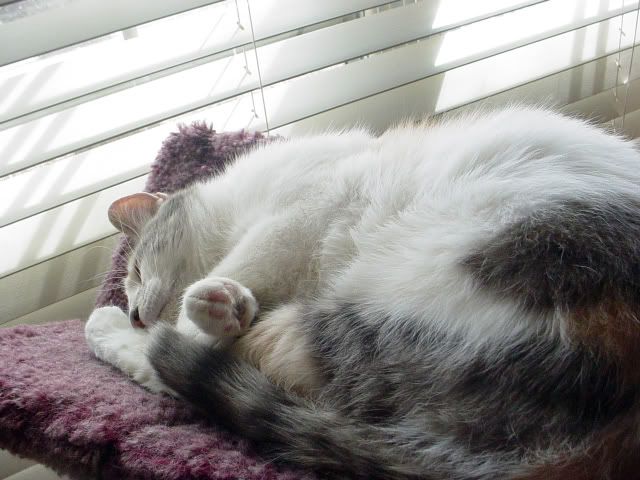 "Maybe if I ignore her she will go away..." (Notice her little ear curled up underneath her!
)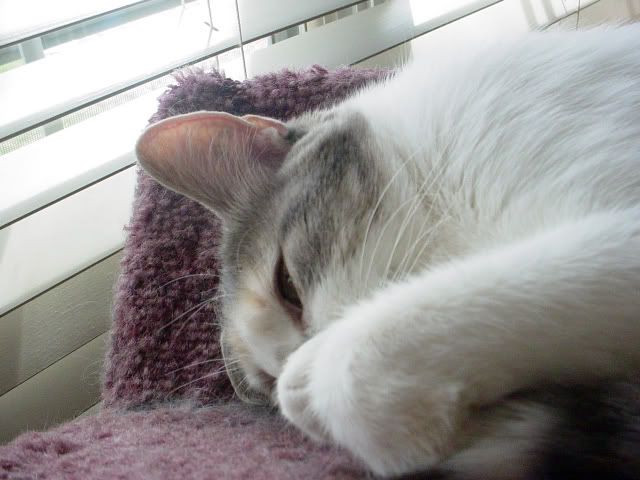 "Well, at least it isn't flashin'...."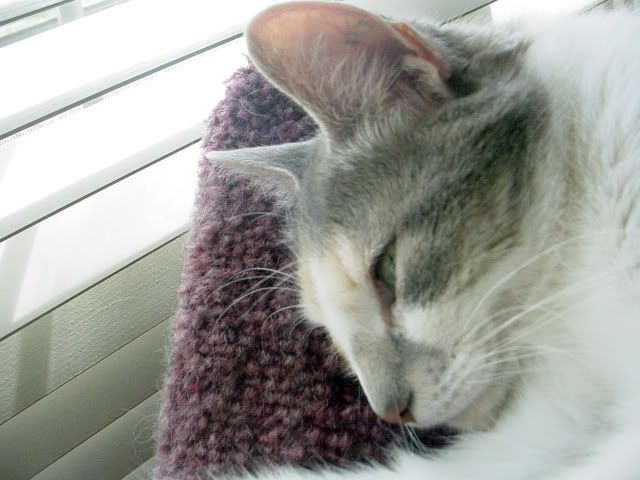 "OK MOM! Enough already!" Oh, sorry for disturbing your beauty sleep, Cookie!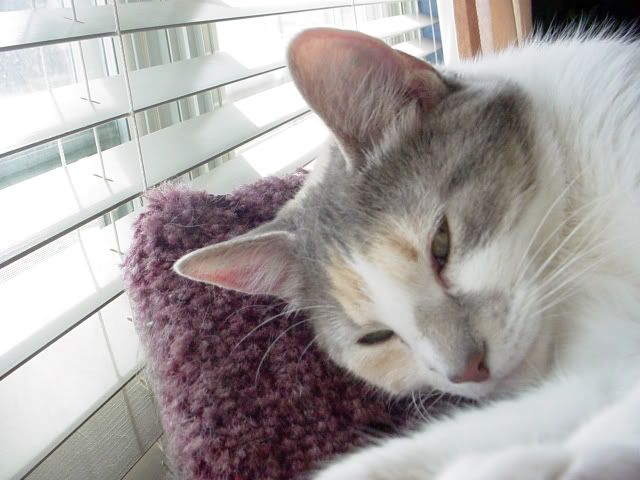 "Well, since you scritched me, I'll pose purrty for one picture. But just ONE!"