I married the most handsome, caring, sweet, intelligent, loving man in the whole wide world!!
He's my best friend, my soul-mate, my safe place. We've been together for 6 years total. We started dating when I was 15 and he was 16. We've been together through deaths and births, broken each others hearts, and helped to put the pieces back together. He's the only person that really gets me, the first person I run to when I'm scared, sad, angry, excited, happy or bored.
People have said that we were crazy to get married so young, but we don't care. We love each other, we grew up together. We've watched each other change and grow, and have embraced those changes. They have done nothing but make our love for each other grow stronger.
I can't imagine life without him. I've never been happier than I am when I am in his arms.
He is my life!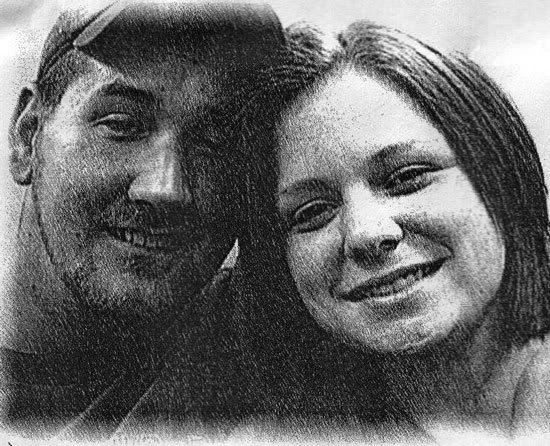 I love you baby!