I would like to introduce everyone to Magnum. He is a spotted bengal from Kai Bengals! Of course I couldn't possibly leave Takoda out of any pictures.
Picture was taken at the hotel our first night.
Takoda went along for the drive. He really wasn't impressed with Magnum at all. He would much rather kill the paper-towel roll.
He was expressing his disgust with his new little brother!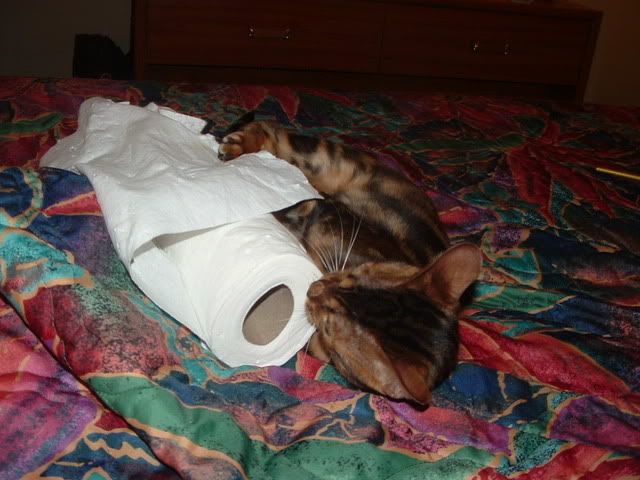 Driving home Magnum slept the whole way! He was an Angel.
Takoda on the other hand was a pill!!! He complained the whole time! I think he was trying to talk us out of bring home the new baby!
As soon as we arrived home Takoda did a 180 in behavior and took to Magnum like he was his new best friend!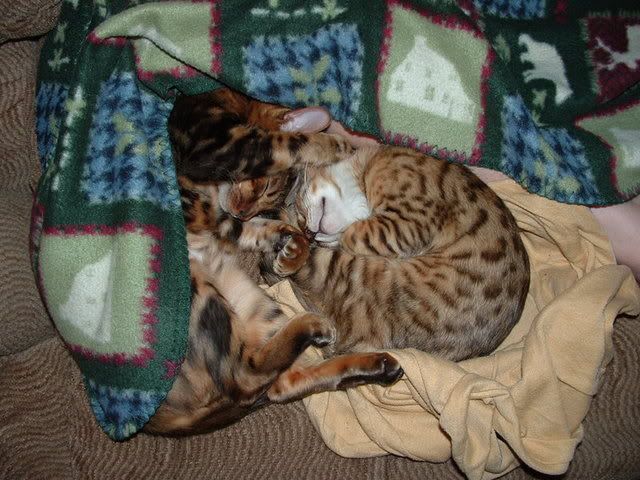 Here they are my beautiful bengal boys!