Well, actually I just used my digi video, but here he is being um .... contemplative
He was just sitting on the coffee table being handsome and I couldn't help it.
http://smg.photobucket.com/albums/v6...UPCLOSE844.flv
His still shot: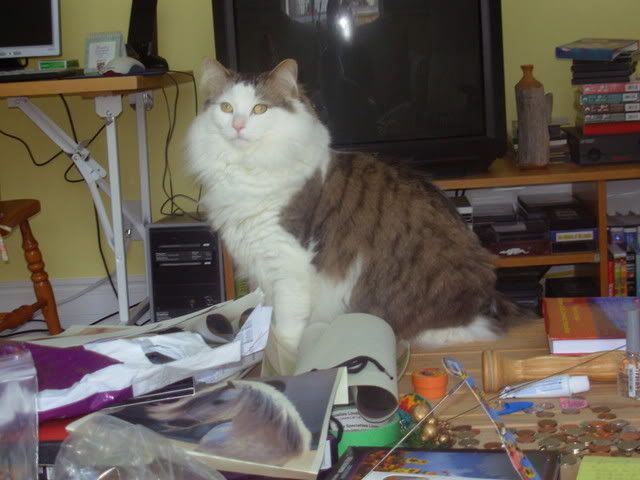 I'm Too Sexay For My Eartufts, tooo sexay . . . .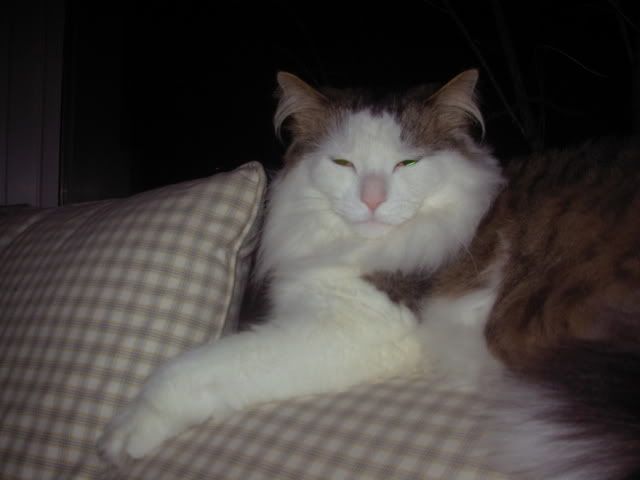 Shaking the hands of his most devoted fans: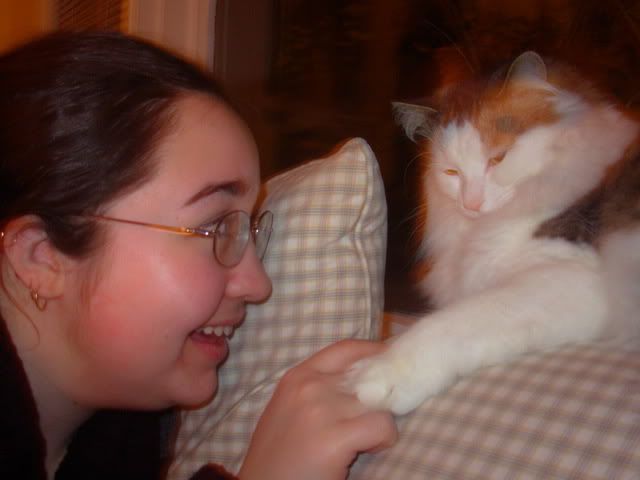 And his smushed Mr. Mousie: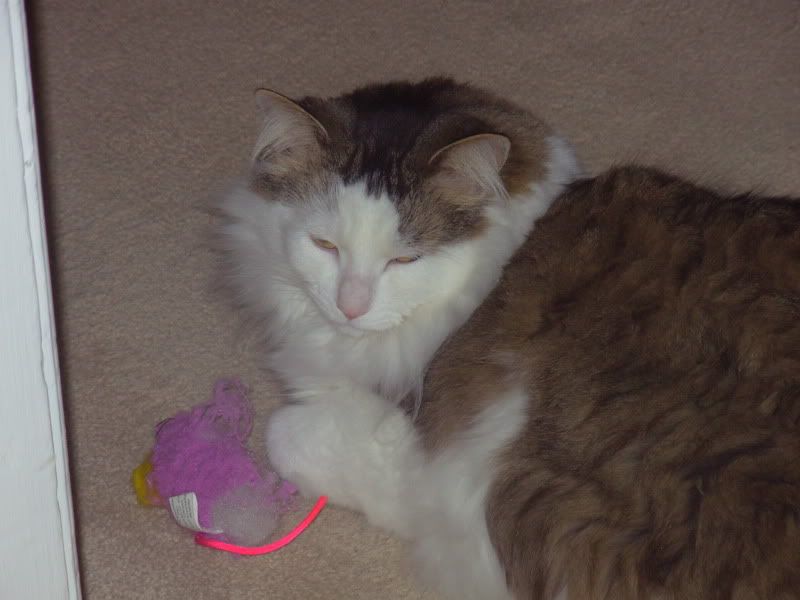 After a heavy Catnip session: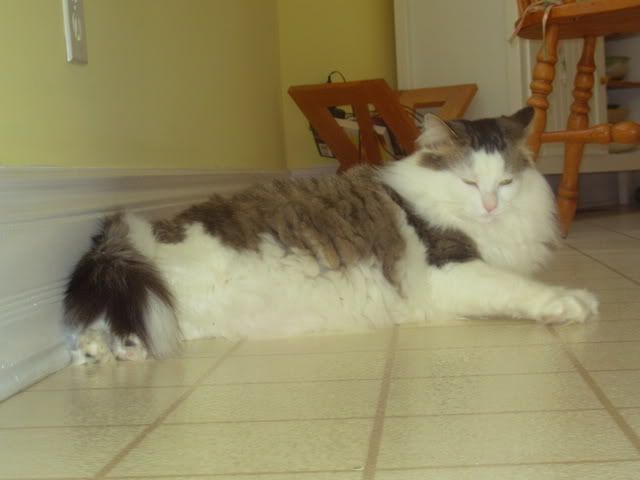 Enjoy!