Im new here. I have an inside cat ty, an inside/outside cat Goldie, and several strays we feed on our porch.
I am a part time artist who likes to draw cartoons about the cats that I live with. maybe I can post some of them on this forum.
This is Goldie our inside outside cat. When she found us she was already fixed, and her front claws had been removed.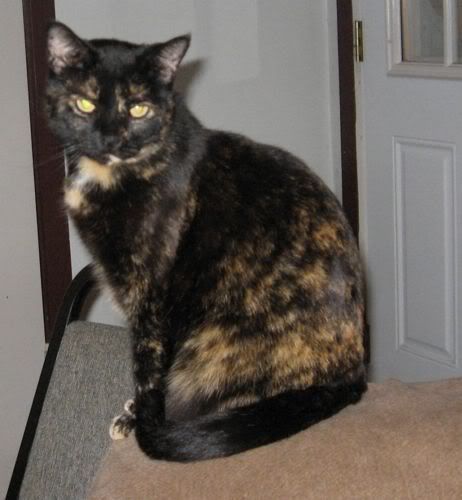 This is Ty(short for tyrant) He's our inside fixed male cat.