I don't havea lot of pictures just a couple but I thought I would share.
We went to Dublin GA where they celebrate for the whole month of March. They had a little fair type thing where you could do little rides for the kids and there were lots of vendors and food. Sunday Morning we had our bike ride. 28 miles for the ride we did. (My butt is sore this morning
)
This is us before the ride getting ready to go!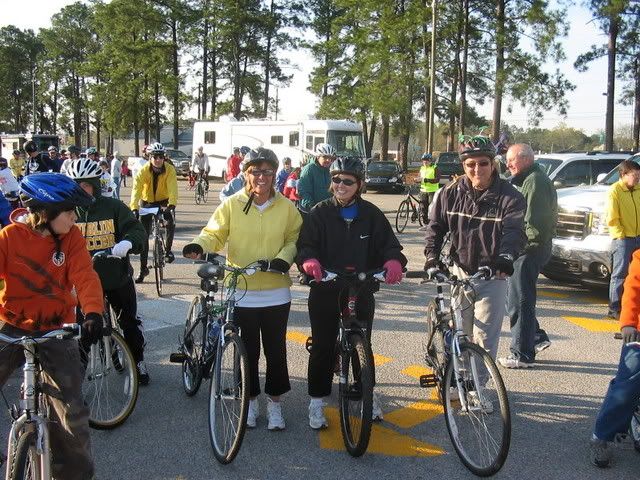 This is us after we put our St. patty's Day stickers on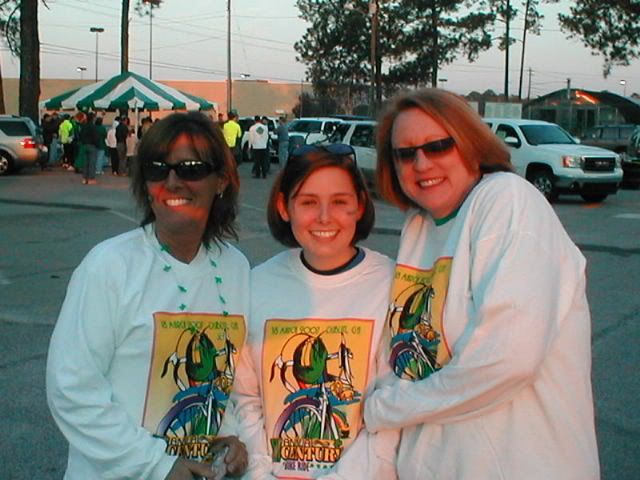 The Mexican restaurant the night before the ride
My mom and her best friend with the leprechaun!