He loves sitting on the desk infront of me when I am on the computer.
I had to move the mouse up and over to the left side due to my shoulder, and he kept laying on it.
Laying almost on the mouse.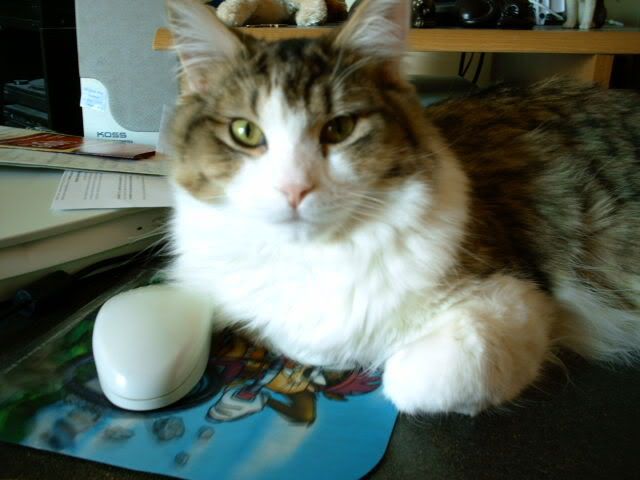 Whatcha doin'?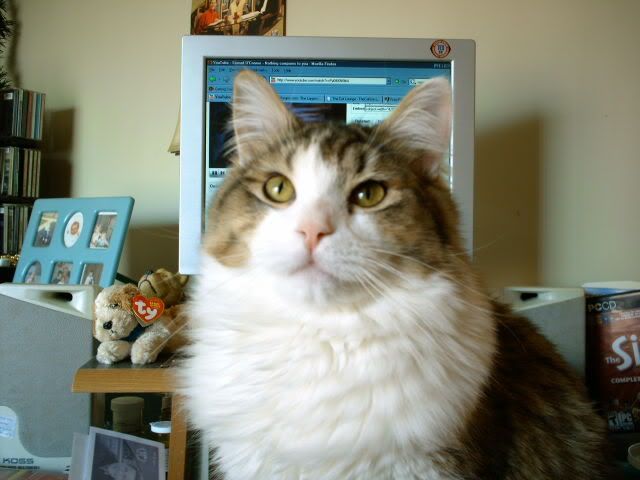 Such a prettyyy boyyyy.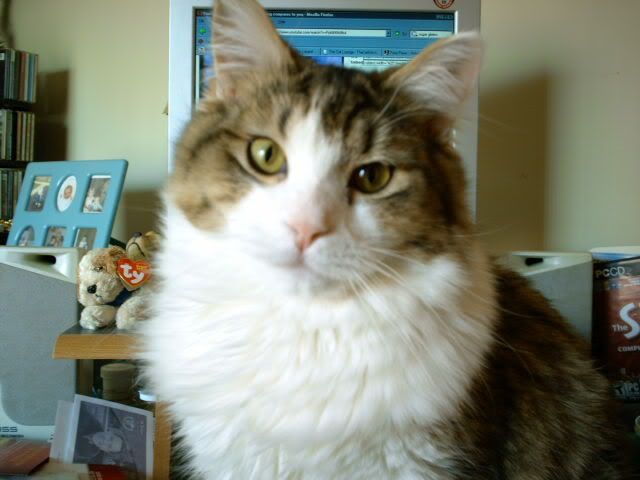 ROAR!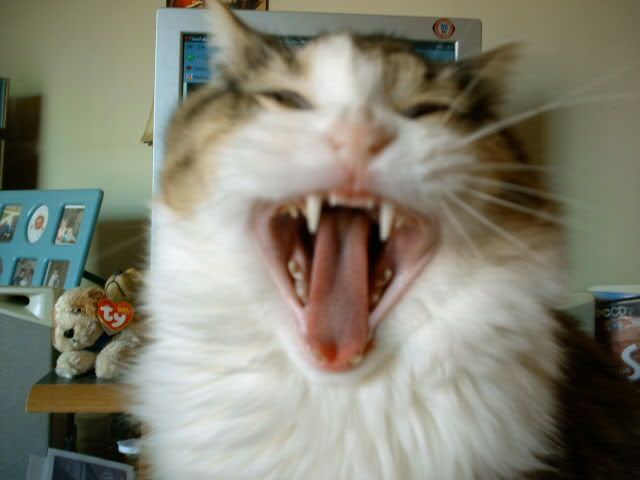 Vain little bugger, ain't he?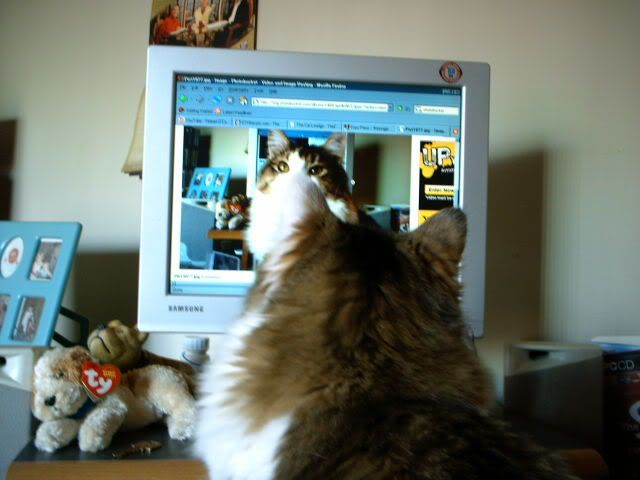 I love my baby