Just downloaded a slew of kitty pics and thought I'd share some. They're about six months old now and beginning to lose their kittenish look. I'm surprised, but it doesn't look like Allen and Rachel are going to have long fur after all, except on their tails.
Sweet, shy Meghan.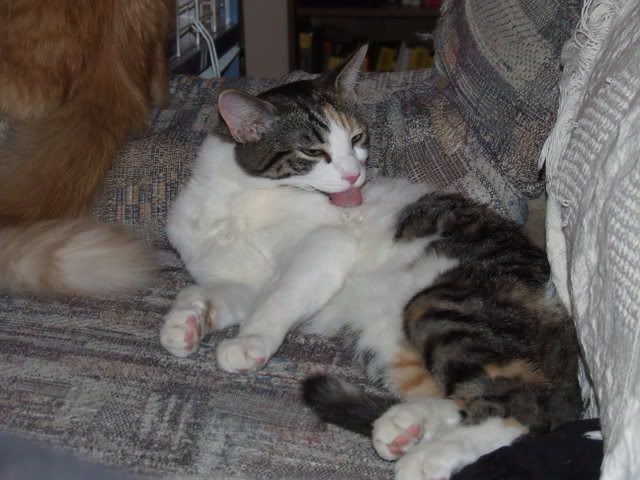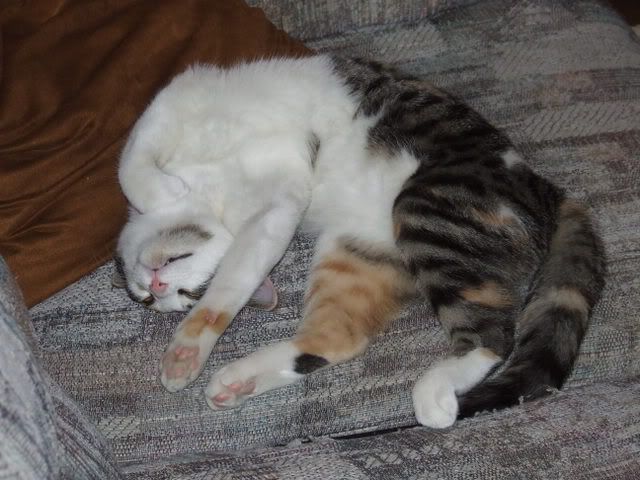 Beautiful and loving, Rachel.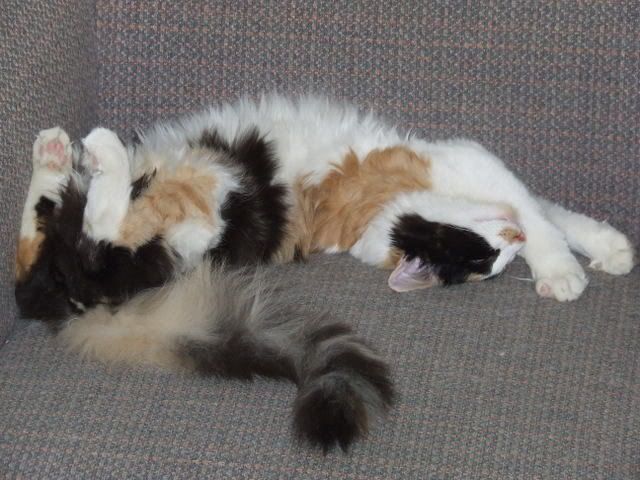 The oh-so-photogenic, but not-quite-so-bright, Allen.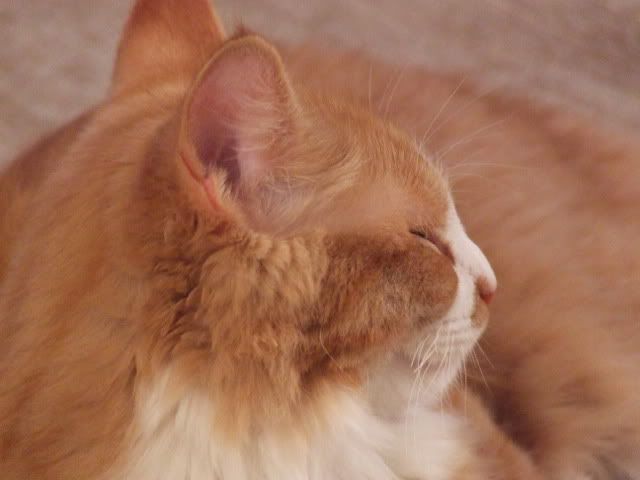 And a few of them chillin' together. They care for each other deeply; if one of them meows, the others come running to make sure everything's ok.