Eleanor learned last night that she is still small enough to crawl in to her secret hiding place behind the books. See, in my compulsive neatness, my books no matter what size are all lined up and flush against the endge of the book shelf, leaving room behind the books for a kitten to hide.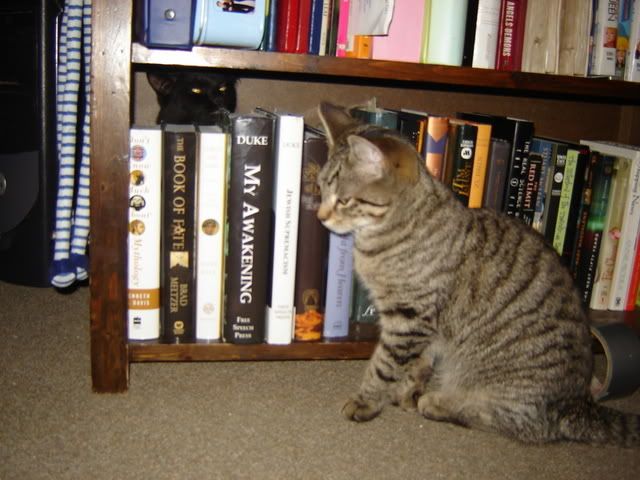 I don't think she saw me...
I got in... but can I get out?
Oh dear...