I found a few more pictures of my girl and wanted to share them with you. It was 14 weeks yesterday, that she crossed the bridge.
The first one is the only picture I have of her as a kitten. This was taken the day after she got home and she was trying to jump on me as I took the picture. She was such a fuzzy little thing and you can already see her one white whisker starting to show.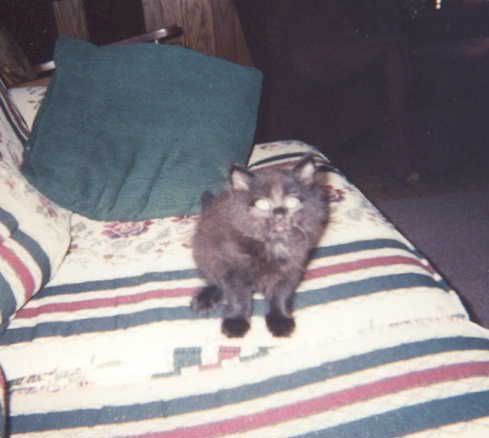 She was about a year old in this next one and wasn't happy about having her picture taken. She had just gotten the new collar with the bell on it and she absolutely hated it!
Needless to say, it somehow "disappeared" about a week later!
My son holding her for a close-up shot! She didn't like to be picked up so wouldn't pose pretty for the camera.
And last... this was taken on December 9, 2006, the morning that Alley was taken in to be pts, about 5 days after she started showing symptoms and 2 days after her diagnosis of cytauxzoonosis. You can see how skinny and sick she was. She had lost almost 8 pounds in a matter of a week.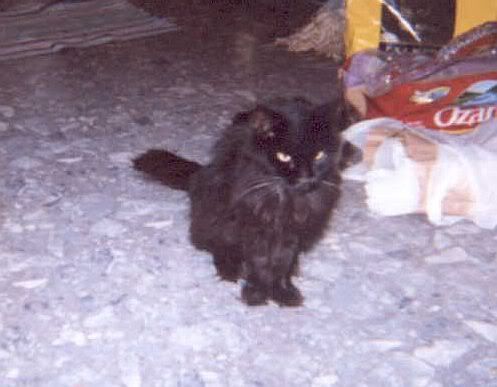 I miss her so much. There will always be a hole in my life without her. I just wanted to share the pictures of my babygirl. Thanks for looking.