He was so proud tonight when I came home. He caught a mouse. I'm hoping it was the one they kept staring at under the fridge. He's a bit upset now because he can't find it. I removed it as I didn't want him losing it under furniture and it smelling later in the week.
He's such a good boy! Now his rent has been paid off!!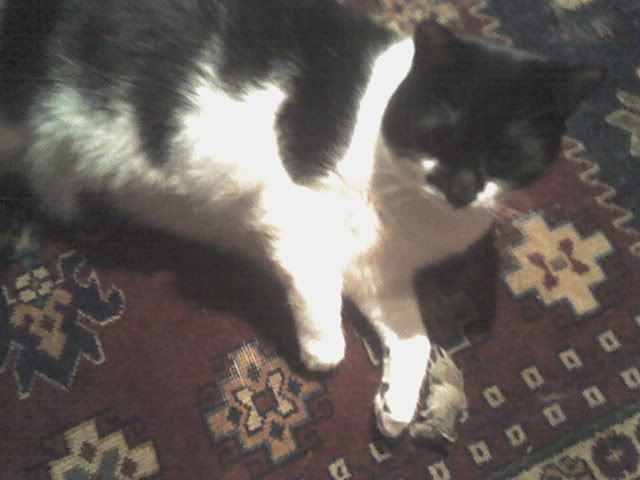 I hope this doesn't offend anyone. Fred was only doing what came naturally to him. The mouse probably died a quick death.........better than if I caught it in a trap on my own!