Its been ages since I last posted pics of my furbabies. Yesterday was a particularly hot day so they were both quite sleepy.
This is Kahu in his favourite sleeping spot - he likes to have his head against the table leg. Its so hard to get a picture of him asleep.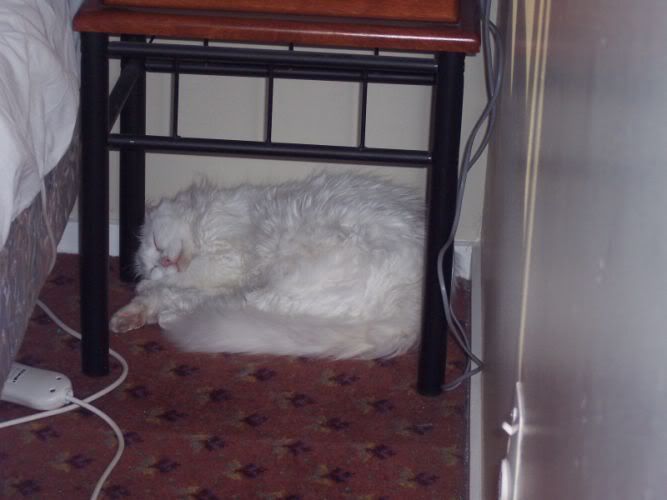 A close up of Peedoodle sleeping.
Please excuse the horrible carpet - Im only renting.