Had to post some new pictures of the three litters I've got. Can't believe how much they've grown in a couple of weeks! I also can't believe how much freakin work they are! I haven't been on here hardly at all since taking care of them and volunteering for the committee to raise money for our new shelter.
Anyways.......here they are:
The Candy Kids (They're about 4 1/2 weeks):
Twizzler (M):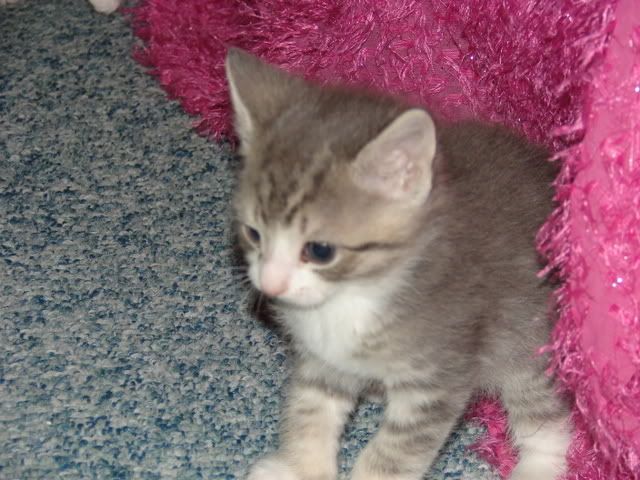 Skittles (M):
Taffy & Pez (M - I think
)
And this is momma - Mia. She's soooooo sweet!!! (and very tiny. Only about 6-8 months old the vet thinks. So sad to be so young and a mom already. Poor thing.
)