I know it's a bit early but seeing tomorrow is also his birthday, Tiger couldn't wait to tell everyone "Happy St. Patrick's Day!"
Here's some pics of the handsome birthday boy!
Hey Mom! What's up?
Oh god.. Not the camera..
I hate the flashy thing
Hmmm... What's the hanging thing?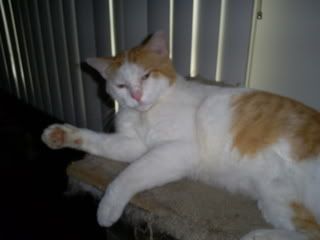 Oooooh! String!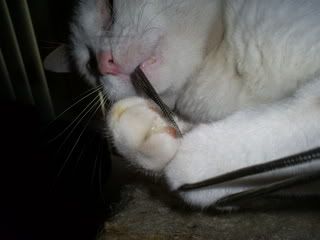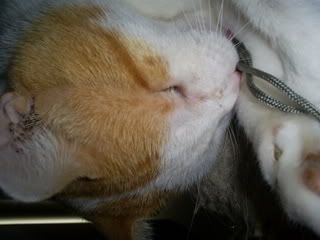 Ok, I'm done... go away
Happy 2nd Birthday Tiger!
(ETA: yes, I see his ears are dirty When we go in monday for his shots, he's getting them cleaned and a new set of soft paws )