Yes, two years ago, just after midnight the morning of March 14, the White Tornado made his entrance into the world - butt first. He has been a constant source of entertainment and love for Mom and me and we will always be grateful to TCS member Andeshan for fostering his mother and brothers and giving him to us.
First the old pics - here he is not long after we got him. About 3 months old.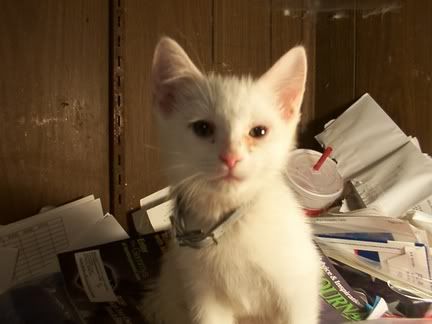 A few months later... The collar got lost somewhere.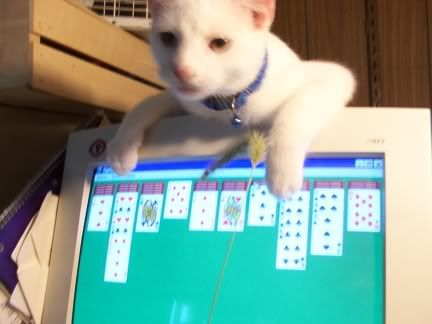 Here he is last year...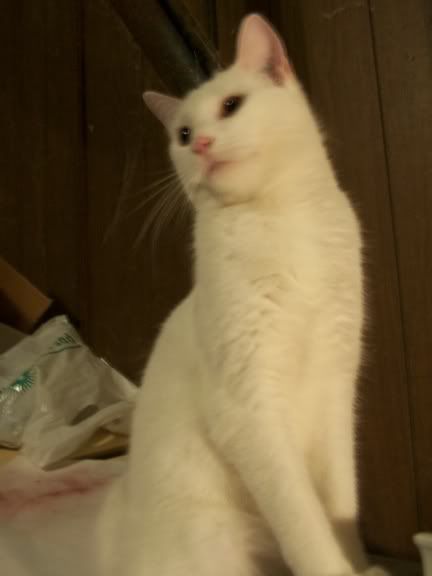 And now for the new pics. Yes, you may have noticed he likes sitting on the monitor. One way to stay close to meowmy and give an indication of how he has grown because it's the same monitor.
Look at those golden eyes...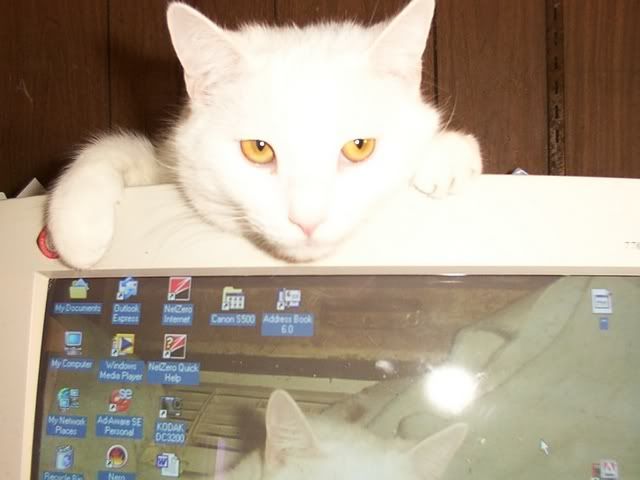 Two handsome white kitties in one photo!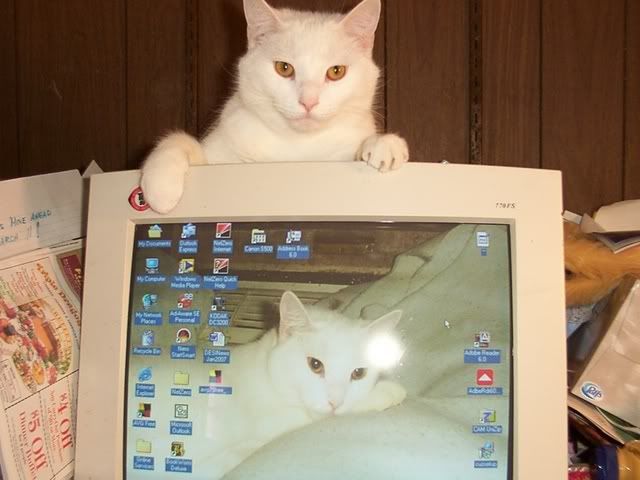 I SAW A BIRD!!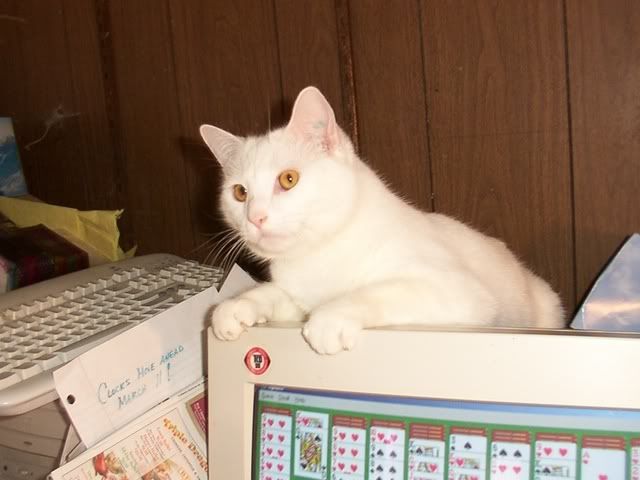 Ooooooh, camera strap! Grab!