Should I have my teeth cleaned?
offline
2,244 Posts. Joined 1/2006
Location: philadelphia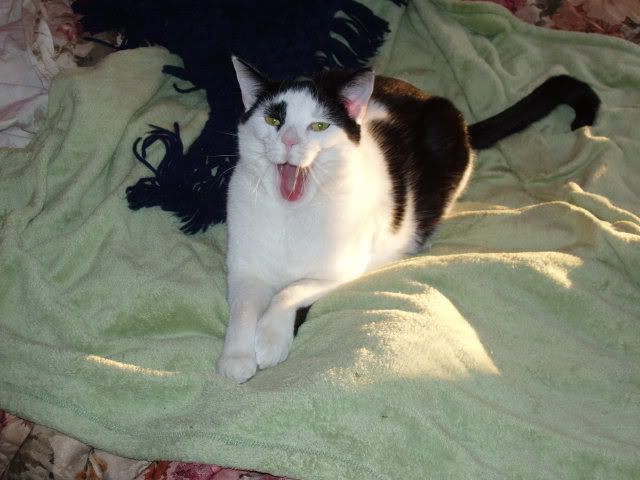 No yours are just fine.
Moderator/Admin

offline
54,343 Posts. Joined 12/2003
Location: ENGLAND... LAND OF HOPE AND GLORY!
Look at that gorgeous face
offline
1,090 Posts. Joined 1/2007
Location: Boston MA
i love yawning pics. what a cutie.
At Abby's beck and call....

offline
49,505 Posts. Joined 5/2005
Location: Massachusetts
Silly Pansy!
Slave to a houseful of fur

offline
5,017 Posts. Joined 11/2006
Location: Pittsburgh PA
awe what a cutie...i just
yawning pics too
I'm watching you ! !

offline
7,602 Posts. Joined 5/2006
Location: Brits Abroad - In Spain
if only they would stay like that for a little teeth brushing