Finally got some pics of me in the lapidary (gem cutting) workshop and some stones I have cut.
Grinding away..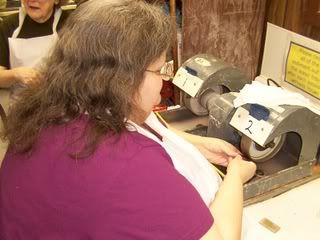 Checking my progress... That's my Mom in the background.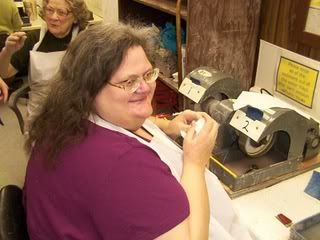 Various stones in various stages of completion. I like to do free forms. Can ya tell?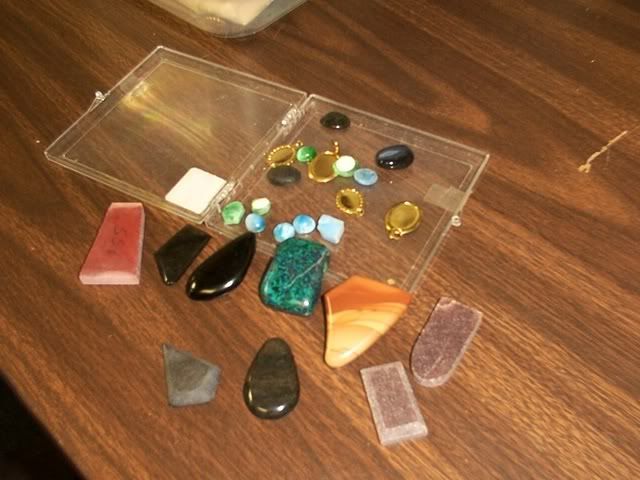 While I have sister's camera I hope to get pics of some completed pieces of jewelry.