I thought I`d show you what Kitty looked like when he first showed up.
Here he is almost 3 years ago. He was thin, with scabby ears and was being eaten alive by fleas.
And this is what he looks like now!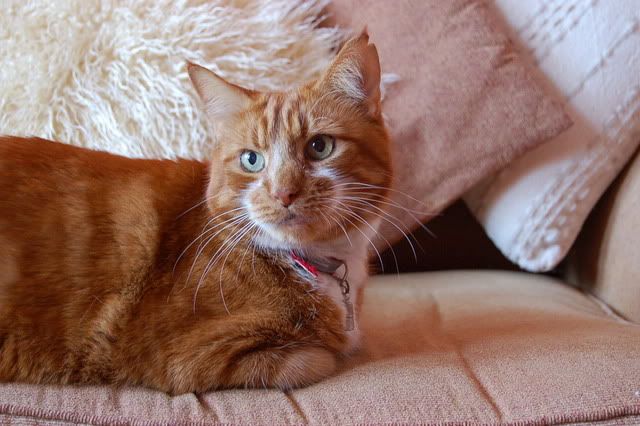 And this is how we go to bed!