I put up a suet feeder for the birds and squirrels this winter. I'm so glad that they use it! The squirrels have no problem getting to it even though we're on the 4th floor. It's a great food source for them, and great entertainment for us.
mom, there's someone out there!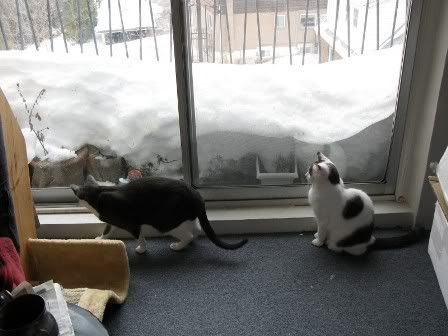 munching away
uh oh, I think I'm being watched
view from the bedroom window
look it! look it!