Since not all kitties sleep in little kitty balls, here's a thread of the ones who like to sleep all stretched out!
Mojo is my stretch kitty.
Even though her eyes are open in this first pic, she had been sleeping like this until Meowmy brought out the flashy-beepy thing.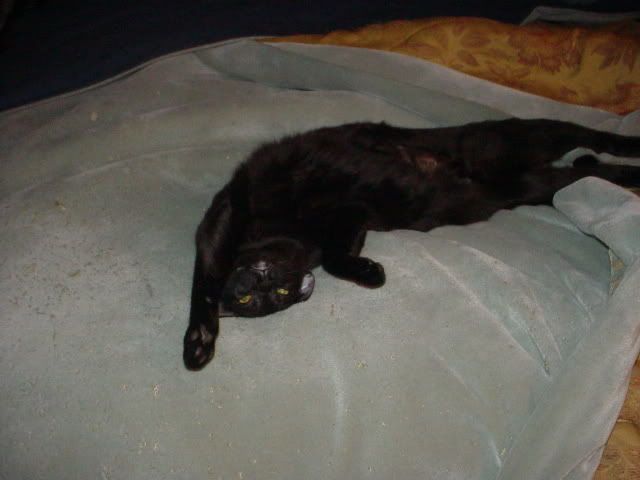 I caught the tail end of a yawn...the licking lips part (and she was contenplating playing with the camera strap)...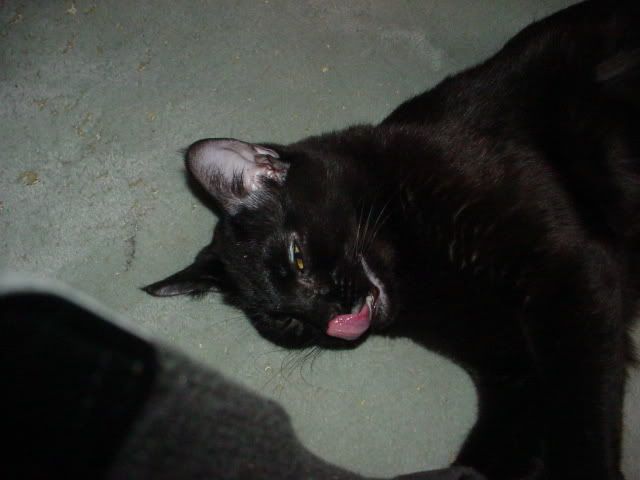 But Daddy couldn't resist the Kitty Tummy! Good thing she liked it!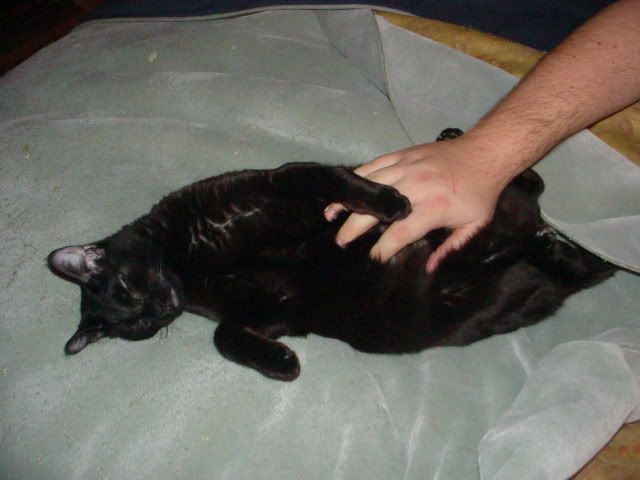 Show us your stretch kitties!