Pekoe & Nigel asked to see more of my tabbies, so here we go.....
Lola is 2.5 years old and she is a brown classic tabby DSH. She was the cutest kitten, but I'll have to scan in a few pictures of that later.

This is George...He is 8 months old and is a brown mackerel tabby DSH. He is pretty big now, but we've had him since he was 5 weeks old. He's also in my avatar.
5 wks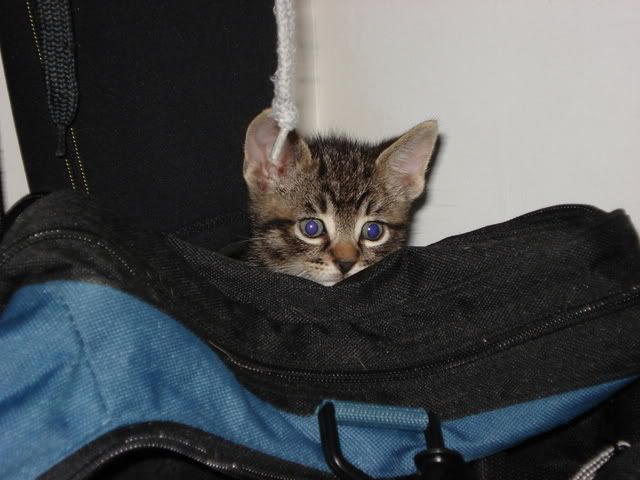 3 months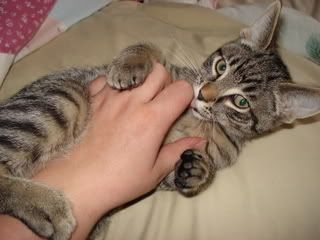 Yesterday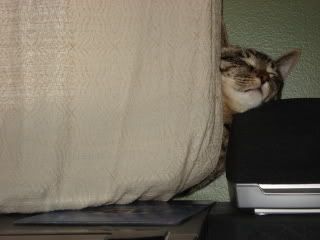 This is Adelpha, commonly Addie. She is George's litter sister and is also 8 months. She is very light and tiny, especially compared to her brother. She is the most vocal cat we've ever had, earning her the nickname Mouthpiece.
At 5 wks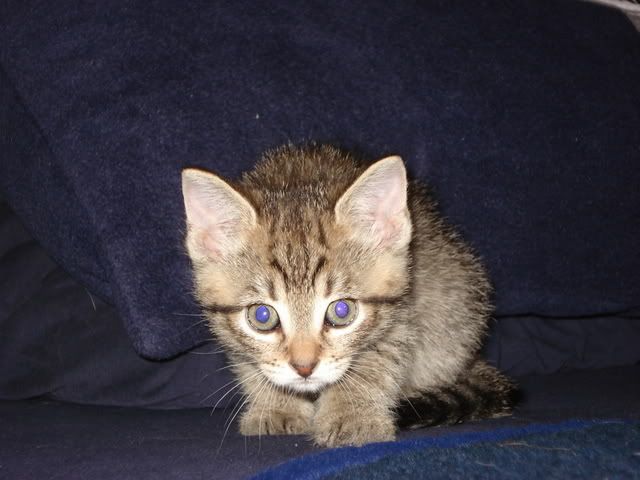 At 3 months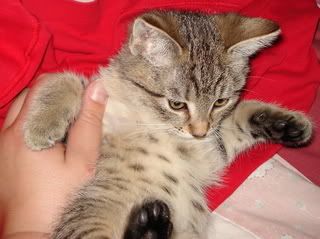 At 8 months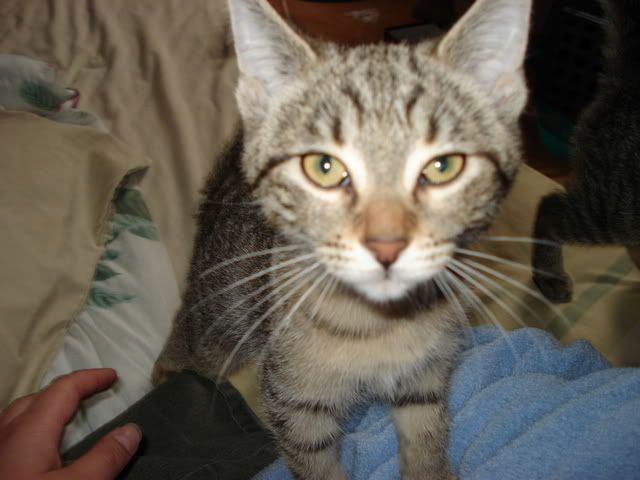 That's all of the tabbies. I'm going to do a thread for my other cat, Sam, so he doesn't feel left out. He's a polydactyl tuxedo DSH.