Ok, I have four cats and four tupperware tubs for kitty litters




They are in my computer room because my spare bedroom is basically used for guests although we don't have many guests stay over


This is my spare bedroom. Notice the kitty in the top left hand corner.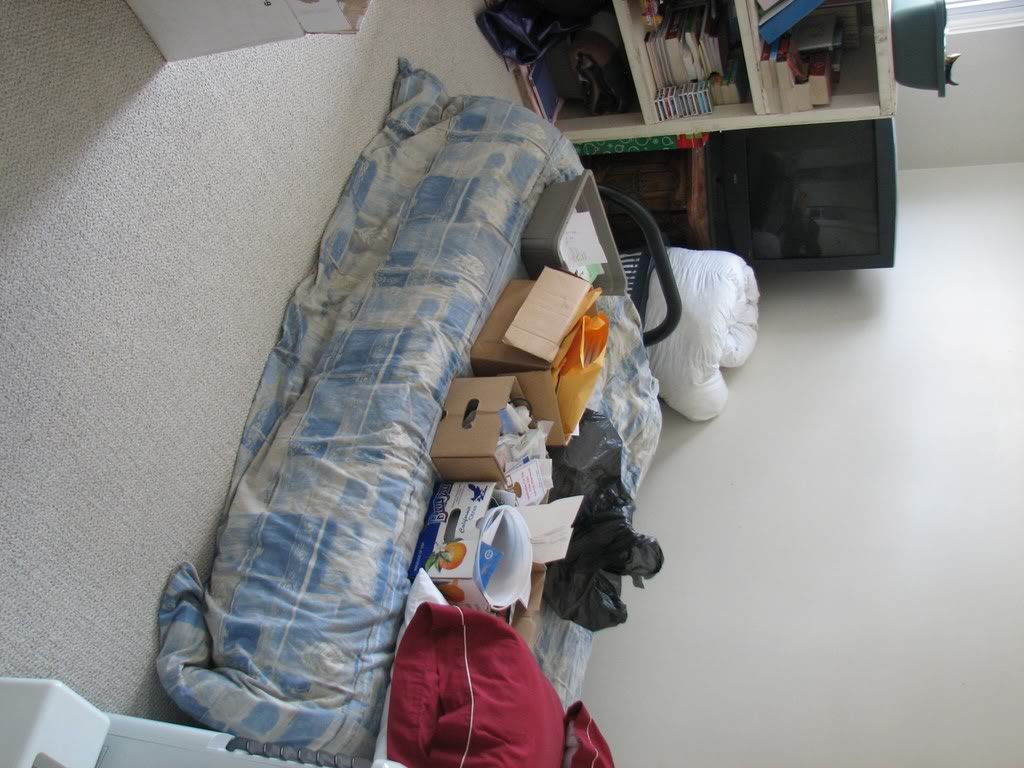 Do you guys have any ideas what I can do to make this a little more attractive?? I guess I could put them in the spare bedroom but if we have guests stay over unexpectedly it would be quite awful to make them sleep in the same room as litter boxes.
I used to keep them in the basement but Darrell's (My husband) parents moved in and so they have the basement to themselves. They have a cat too that doesn't get along well with others so it's not as if we can put the boxes down there. I seem to only be left with this computer room as a place to keep them.

- SO! any ideas on how I can make them more attractive?